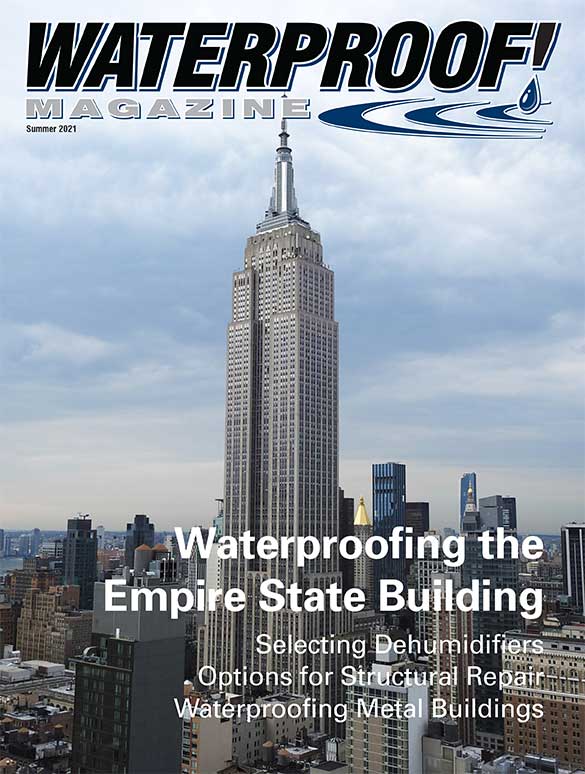 The stories and features in the magazine are geared toward hardworking contractors and small business owners who need relevant information, written in plain English, applicable to his business and jobsite.
WATERPROOF! Magazine reaches virtually every segment of the waterproofing industry. Coverage includes:
Residential Below Grade – Spray-applied foundation sealants, self-adhered sheet goods, footing drain tiles, dimple membranes and sump pump systems, crack repair, carbon fiber straps, piering, basement finishing, crawl-space, mold remediation, and moisture management.
Commercial Above and Below Grade – Subway tunnels, wastewater treatment plants, all facets of commercial and industrial waterproofing, underslab barriers, crystalline admixtures, polyurea coatings, curtain grouting, waterstops, blindside, above-grade air barriers, joint sealants and more.
Commercial Roofing – Single-ply, built-up, and ballasted roofing, reflective cool roofing, electronic leak detection, vegetated "green roof" systems, and spray-on coatings.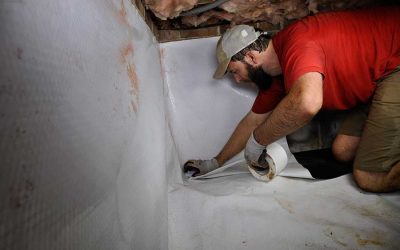 By Ben Rogers We all tend to think of crawlspaces as dark and damp places in our homes, full of mold, must, and mildew that are to be feared and avoided. But with the proper care and maintenance, almost any crawlspace can become a useful part of the home...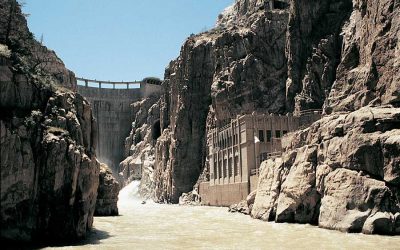 The Shoshone Power Plant was built nearly a century ago, deep in a river canyon near Cody, Wyoming.The town, located 50 miles east of Yellowstone Park, was founded by the famous wild west showman William "Buffalo Bill" Cody in the late 1890s. His vision...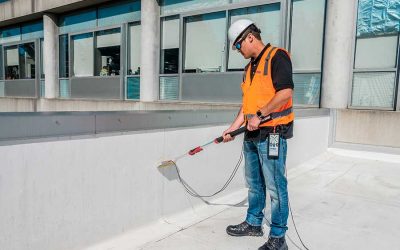 New electronic leak detection methods can locate even the smallest leaks with pinpoint accuracy on both vertical and horizontal surfaces For almost two decades, electronic leak detection (ELD) has been used in North America to test for leaks in new and...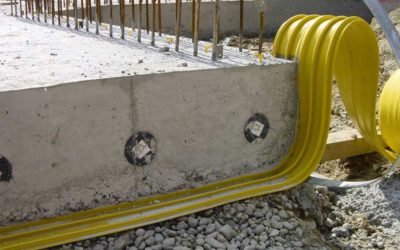 Available in a range of profiles and materials, waterstops can play a major role in preventing water leakage in concrete joints. In addition to membranes, coatings, and drainage, large commercial structures usually require some type of waterstop to keep...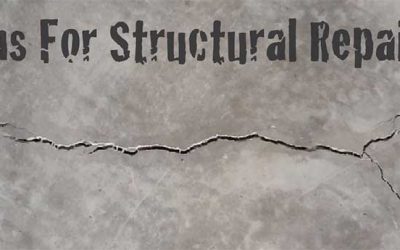 Residential foundation repair is a growing and profitable opportunity for waterproofers. Solutions can include piering, grouting, crack injection and carbon fiber. Many older homes are considered beautiful because of their character. It's not unusual to...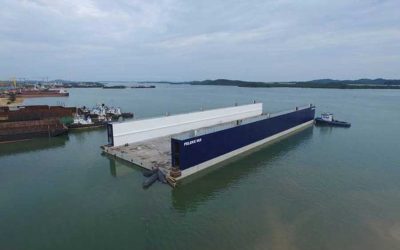 An integral gel waterproofing solution was used to repair this floating concrete drydock.  It was sprayed onto the cured concrete to create a long-lasting, durable waterproofing solution.Integral gel waterproofing is also effective for repairing previously cast...
Integral waterproofing admixtures—including crystalline and various densifiers--have proven to be a great solution for new concrete construction. Concrete is a porous material prone to cracking.  That's why nearly all commercial and residential concrete...