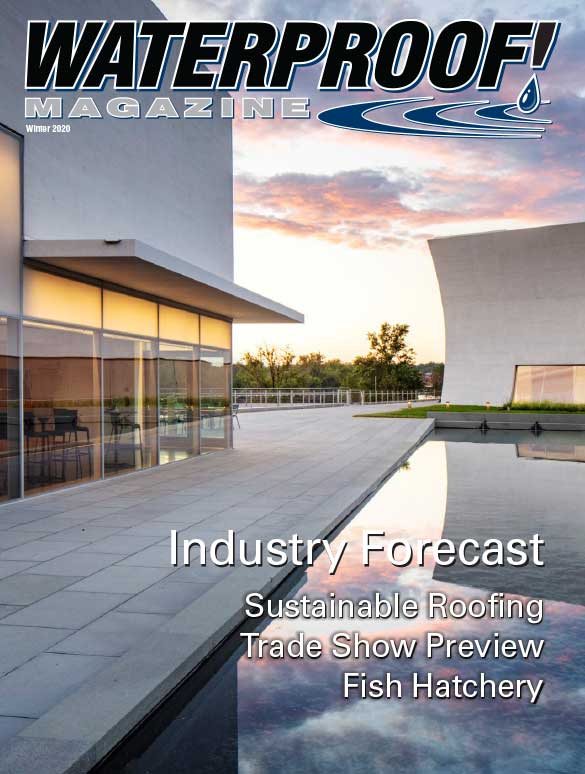 The stories and features in the magazine are geared toward hardworking contractors and small business owners who need relevant information, written in plain English, applicable to his business and jobsite.
WATERPROOF! Magazine reaches virtually every segment of the waterproofing industry. Coverage includes:
Residential Below Grade – Spray-applied foundation sealants, self-adhered sheet goods, footing drain tiles, dimple membranes and sump pump systems, crack repair, carbon fiber straps, piering, basement finishing, crawl-space, mold remediation, and moisture management.
Commercial Above and Below Grade – Subway tunnels, wastewater treatment plants, all facets of commercial and industrial waterproofing, underslab barriers, crystalline admixtures, polyurea coatings, curtain grouting, waterstops, blindside, above-grade air barriers, joint sealants and more.
Commercial Roofing – Single-ply, built-up, and ballasted roofing, reflective cool roofing, electronic leak detection, vegetated "green roof" systems, and spray-on coatings.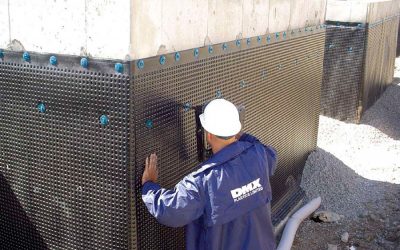 Many factors and variables determine how to best address a waterproofing or drainage issue.  The Basement Health Association hosted a panel discussion on this topic a few years ago at a regional meeting. Don't Limit Yourself John Bryant, owner of AquaGuard...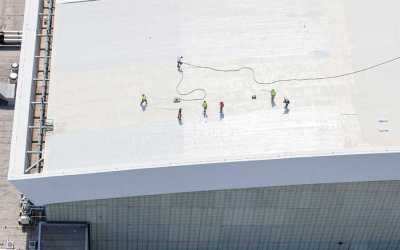 by Vanessa Salvia Enormous roofs—such as this one covering Ford Field in Detroit—require exceptional planning, logistics, and craftsmanship.   Roofing is a challenging job.  It requires skill, strength and experience. Often, workers are installing roofs in...
By Ashley Gee Built in America's wettest city, this new aircraft factory required extensive, innovative waterproofing to ensure the foundation and tunnels stayed dry.  Contrary to popular belief, Seattle is not the soggiest city in the United States. That...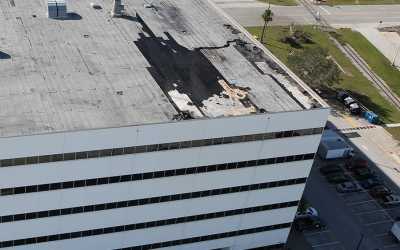 This flat roof at the Kennedy Space Center in Cape Canaveral, Florida, was damaged due to high winds from Hurricane Matthew in 2016. The corner and perimeter edge were most severely impacted, as is typical. Most commercial buildings are designed to withstand high...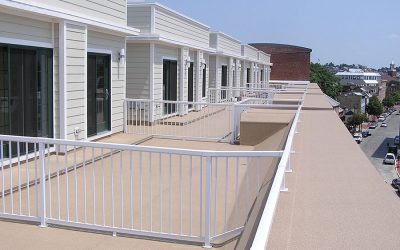 Horizontal surfaces exposed to the weather can be difficult to waterproof. Inadequate slope can create areas of standing water. In colder climates, freeze/thaw cycles impose additional challenges. Frequently, it has to stand up to foot traffic as well....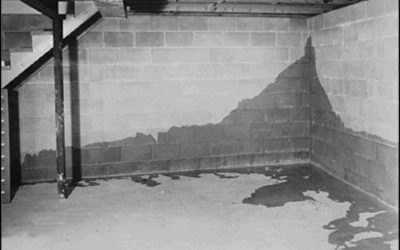 Water and moisture in the basement will considerably reduce the value of a home. That's because moisture allows mold to grow, and the musty smell is not only  unpleasant, but can also cause health disorders. Leaky foundation walls in commercial structures...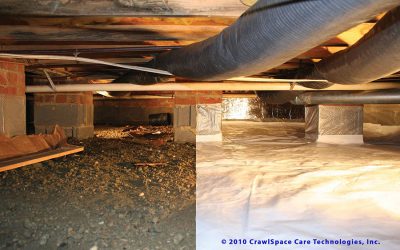 Sealed crawlspaces offer cleaner air, safer storage, and improved energy efficiency There's a revolution happening underneath new homes. From encapsulated crawlspaces to internet-connected sump pumps technology is transforming how waterproofing contractors...