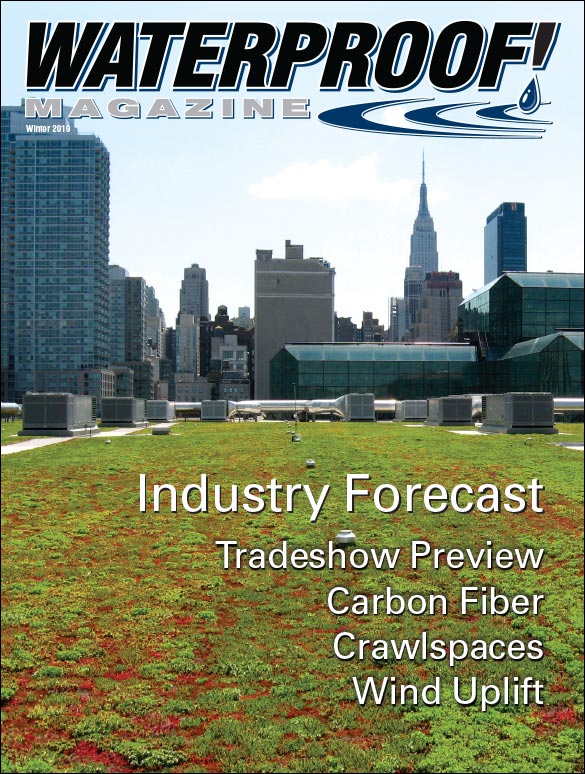 Trade Show Preview
By Vanessa Salvia
Here's what to expect at the World of Concrete and International Roofing Expo, the waterproofing-related exhibitors, and how to maximize the opportunities these shows offer.
Drying Out a Waterfront Crawlspace
By Joseph Boccia
A waterproofing expert seeks to transform a wet and mold-ridden house into a beautiful waterfront home for a friend.
Waterproofing Industry Forecast
A booming housing market, code changes, and demand for sustainable construction  all have a significant effect on the waterproofing industry. This story examines what may be in store for the next 12 months.
Securing the Roof Membrane Perimeter
The roof perimeter or parapet edge is a most critical detail. New standards provide better performance and protect against wind uplift and fire danger.
Carbon Fiber for Structural Repair 
By Vanessa Salvia
Stronger than steel and far less bulky, this space-age material is making structural repair easier than ever before. 
Waterproofing an Airplane Factory
By Ashley Gee
Contractors, distributors, and an innovative supplier team up to waterproof an ambitious project in America's rainiest city.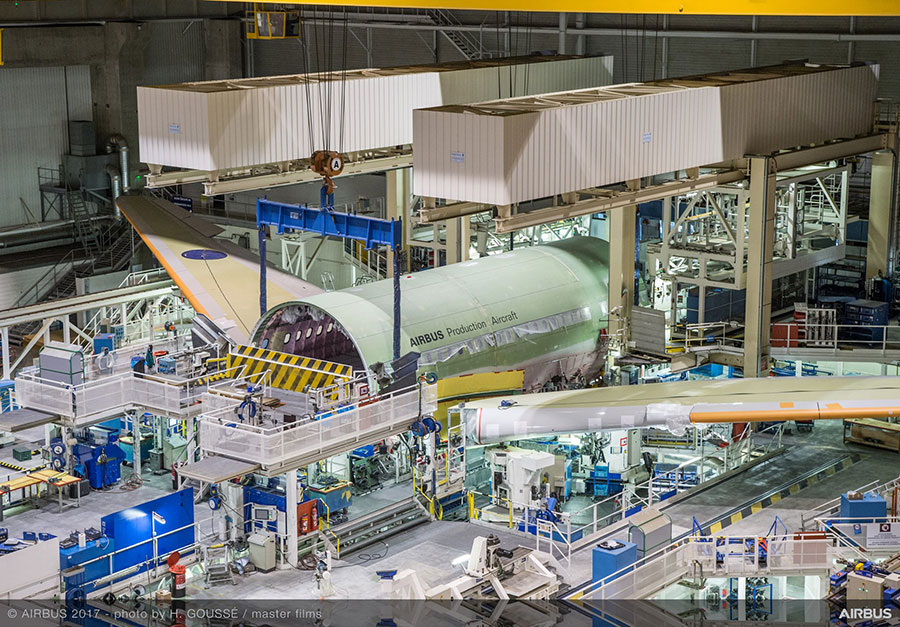 By Ashley Gee Built in America's wettest city, this new aircraft factory required extensive, innovative waterproofing to ensure the foundation and tunnels stayed dry.  Contrary to popular belief, Seattle is not the soggiest city in the United States. That...
read more