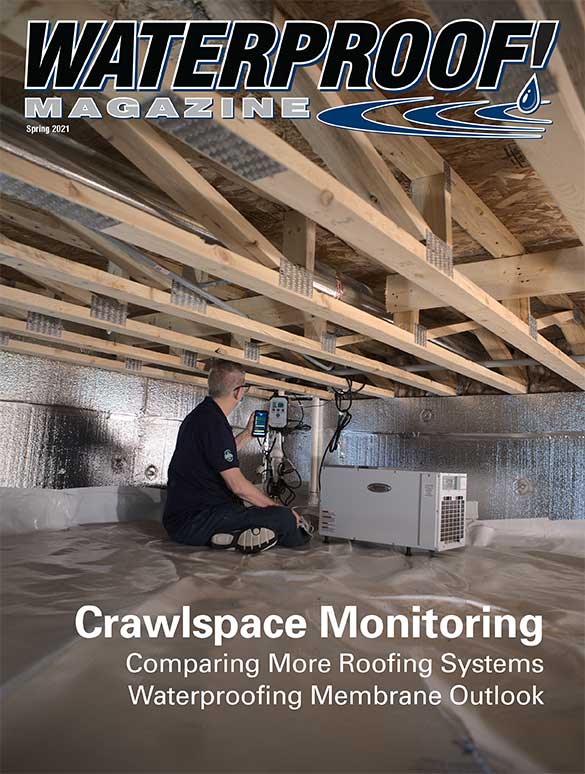 The stories and features in the magazine are geared toward hardworking contractors and small business owners who need relevant information, written in plain English, applicable to his business and jobsite.
WATERPROOF! Magazine reaches virtually every segment of the waterproofing industry. Coverage includes:
Residential Below Grade – Spray-applied foundation sealants, self-adhered sheet goods, footing drain tiles, dimple membranes and sump pump systems, crack repair, carbon fiber straps, piering, basement finishing, crawl-space, mold remediation, and moisture management.
Commercial Above and Below Grade – Subway tunnels, wastewater treatment plants, all facets of commercial and industrial waterproofing, underslab barriers, crystalline admixtures, polyurea coatings, curtain grouting, waterstops, blindside, above-grade air barriers, joint sealants and more.
Commercial Roofing – Single-ply, built-up, and ballasted roofing, reflective cool roofing, electronic leak detection, vegetated "green roof" systems, and spray-on coatings.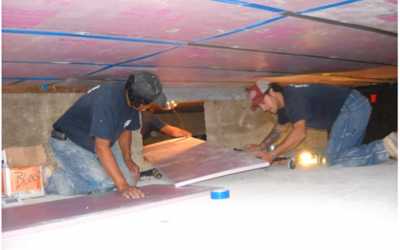 By Vincent Boccia This was not just any crawlspace – it was a crawlspace located within 30 feet of the Great Peconic Bay, on Long Island, New York. The north fork of the bay is home to the island's well-known wineries, and its south fork is where New York City...
 Cold, fluid-applied roofing solutions offer a host of benefits, including improved safety, reduced fumes, less equipment, and faster cure times.   Originally, the phrase "cold-applied roofing" described  solvent-based built-up roofing (BUR) that did not require heat...
Adapted from Greenroofs.com For many, summer means baseball.  In 2015, the oldest baseball stadium in the U.S., the Boston Red Sox' home field Fenway Park underwent a major upgrade, including enhanced Wi-Fi and two new 30-foot-high jumbotrons.  One of the...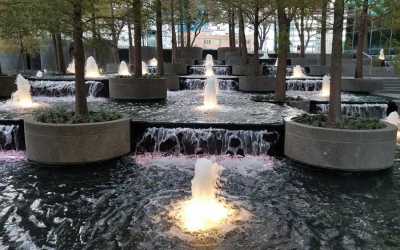 Renovations of the famed water features at Fountain Place focused on waterproofing with seamless, flexible, chemical and UV resistant coatings. Fountain Place in Dallas, Texas is as well known for its beautiful fountains as it is for the building itself, a...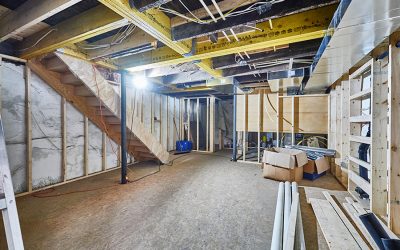 Behind-the-scenes choices for a comfortable space. By Vanessa Salvia As a homeowner buying a house, you're paying for any space in the basement. Wouldn't it be nice if that basement could become part of the home's livable, usable space rather than the part...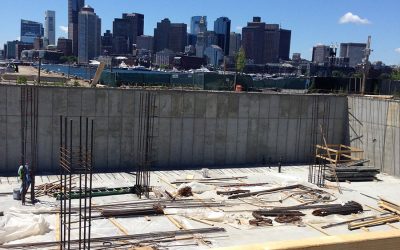 Waterproofing admixures can eliminate the need for membranes.  They can even self-seal hairline cracks. Concrete is the world's most versatile construction material.  When  mixed and placed in accordance with accepted standards, it offers outstanding...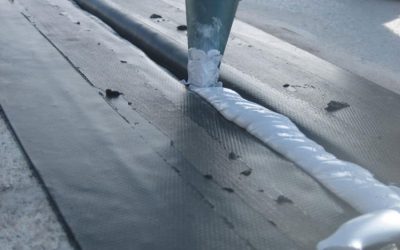 Hybrid sealants are gaining popularity due to various performance properties. Here, a hybrid sealant is being used to seal a large expansion joint. For years, the most commonly used sealants and caulks in the commercial building industry included...