In September, Metropolitan Industries acquired Emecole, Inc.
Metropolitan Industries Inc., specializes in pumps, mechanical equip-ment, and control systems. Emecole is a manufacturer and distributor of waterproofing and concrete repair products. With the acquisition, the combined company is now known as Emecole Metro, LLC and will be headquartered in a 100,000-sq.-ft. facility in Romeoville, Ill., with room for manufacturing, sales, engineering, service and an extensive inventory.
John Kochan, Jr., president of Emecole Metro, says the purchase will allow cross-promotion between the two businesses and allow both companies' products to be sold in the territories covered by the other company.
Emecole was founded in Romeoville more than 30 years ago by current president Louis Cole. He developed the low-pressure concrete crack injection system that has become industry standard, and has been awarded 10 patents over the course of his career.
Kochan  says additional transitions will follow in the months to come, and stated that he is "excited for the new team to strengthen the family business as we look forward to our commitment to continued growth and for Metropolitan to continue to be a market leader in all our areas of business both today and tomorrow."
In June, Firestone Building Products celebrated the 20th anniversary of its trademark thermoplastic polyolefin (TPO) roofing system. Remarkably, the UltraPly TPO formulation has remained unchanged since it debuted in 1996, and nearly 4 billion sq. ft. of UltraPly TPO have been installed since that time.
"We are immensely proud not only of the success our UltraPly TPO has shown over the past 20 years, but of the confidence it has instilled in our customers, from architects to building owners," said Tim Dunn, president of Firestone Building Products.
MFM Building Products, a manufacturer of  waterproofing and weather barrier products for the building industry, has lengthened the warrantee for their WindowWrap product line, and released an instructional video to encourage proper installation techniques.  The company also announced that its high temperature roofing underlayment has gained additional certifications for use in Canada and the U.S.
The video features step-by-step instructions illustrating proper flashing procedures and installation tips. WindowWrap is a family of self-adhered window and door flashing tapes to prevent the infiltration of moisture, water, air, noise and insects into the building structure.
According to David Delcoma, MFM product marketing manager, "It is not uncommon for us to see windows flashed incorrectly, which ultimately will lead to failure at these vulnerable areas of the building structure. The video helps to educate all installers of self-adhered window flashing tapes on the proper steps for a successful job."
The video can be viewed on the company's website and on YouTube. DVD copies of the video are also available by contacting the company.
The MFM warranties on WindowWrap PSX-20, Flex and White have been extended from five years to 10 years. The two PowerBond products have been extended from 12 years to 15.
Delcoma also announced that MFM's Ultra HT Wind & Water Seal high temperature roofing underlayment meets the standards outlined in the Canadian Standards Association (CSA) 123.22-08.  Titled Self-Adhering Polymer Modified Bituminous Sheet Materials Used as Steep Roofing Underlayment for Ice Dam Protection, the evaluation was performed by the Canada Construction Materials Centre (CCMC).
MFM announced earlier this summer that the same roofing underlayment product was issued U.S.-code compliance certificates by the ICC for severe climate areas as well.
Documentation for these approvals can be found on the MFM website.
Koster Seeking Sales Executives
Koster American, a subsidiary of the German waterproofing company, has immediate openings for executive-level sales professionals.
The company is seeking an experienced national sales manager to manage the sale of all Koster American products in the United States and Canada.  The candidate will lead a team of independent and employee sales representatives across North America.
Additionally, Koster is seeking to hire a key accounts manager to develop and manage relationships with important customers.
For more information on job responsibilities, requirements, and how to apply, visit www.kosterusa.com.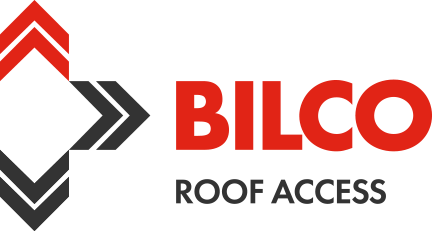 A major international player in the door and window component business is acquiring The Bilco Co. for $71 million.
In July, Bilco became a subsidiary of Minnesota-based AmesburyTruth, which itself is a business unit of London-based Tyman Plc.
Bilco makes metal basement doors and access hatches, and will retain all of its 250 workers in New Haven, Conn., and at manufacturing facilities in Ohio, Arkansas, and Mexico.
Tom Crowley, president, says, "Customers can expect to receive the same great quality, value, and service."
W.R. Meadows has released an updated waterproofing brochure. This guide features information on the company's full line of waterproofing products, as well as installation details and a list of ideal applications.
Intended for architects, engineers, contractors and even distributors, the brochure is an educational tool that outlines waterproofing, the importance of moisture control, as well as the company's specific products and accessories.
"Along with the development of high-quality building materials, one of our goals at W.R. Meadows is to provide education to all members of the construction industry on best practices and available technology," said Russ Snow, building science specialist.
The brochure can be viewed or ordered for free through the company's website.
Henry offers a variety of liquid-applied roof coatings that are cost-effective alternatives to re-roofing.   Developed to help extend the life of the existing roof membrane, Henry Restoration Systems help restore the building's roof without the expense of removing and installing a new roof.  The product line includes silicone, acrylic and aluminum options.
In addition to cost savings, a roof coating provides a non-disruptive approach to building maintenance, allowing occupants to continue their normal day-to-day activities during restoration. Simultaneously, it reduces landfill waste and associated costs, and contributes to energy savings by meeting cool roof requirements (based on the particular coating applied). The renewable warranted systems consist of options that are compatible with most roofing substrates, providing weatherproofing protection on low and steep sloped roofs.
Tamko Building Products, Inc. has updated its print-on-demand marketing material available for members of their Pro Roofing Contractors program. The customizable marketing pieces come in four new layouts that can be printed as flyers, door hangers or direct mailers.
Tamko's vice president of sales and marketing, Stephen McNally, says, "Contractors may not have the time or resources at their disposal to create their own marketing material. With this feature, all they need to do is plug in their logo and contact information and they have fresh, new, professionally designed marketing materials that are specialized for their own business."
The newest version of the Leadership in Energy and Environmental Design (LEED) rating system, LEED v4, require the use of materials that offer Environmental Product Declarations (EPDs).
To help customers obtain these new LEED certification points, Kemper System America, Inc. is planning to develop EPDs and Health Product Declarations (HPDs) for its liquid-applied roofing and waterproofing products.  The EPDs will be issued beginning in 2017. Kemper plans to issue HPDs  for all relevant products by the end of 2017.
Since the LEED rating system was developed by the U.S. Green Building Council in 1994, it has become a gold standard in green building certification, and it has adapted to meet the demands of building owners and regulators for transparency and sustainability.
Kemper System has been a global leader in cold, liquid-applied, reinforced roofing and waterproofing technology for 60 years, having invented the technology and holding the first patents. Kemper System is also a leader in solvent-free and odor-free liquid-membrane systems and provides long-term, built-to-last solutions for roofing, plazas, and below-grade waterproofing.
Waterproofing Demand Soars in China
China's waterproofing market has been experiencing exponential growth in the last few years, and is expected to continue strong demand for at least a decade.
For example, the Chinese government has proposed that within five years, 20 billion square meters of roofing need to be replaced.  This refurbishing work will require tens of billions of dollars.
This same five-year plan calls for the construction of 2,000 miles of utility tunnels annually.  The ballpark figure of the area which is going to need waterproofing is 80 million square meters.
In May, the Chinese issued a statement that in five years (by the end of 2020) at least 500 new general airports will be built in China. The airport terminals of these 500 new airports will generate massive market demands for waterproofing.
Finally, 2015 marked the first year that the Chinese government has mandated waterproofing for residential construction.  In February, they announced an initiative to actively promote prefabricated houses, which will account for 30% of all the newly built homes. Though the needs of prefab housing is different than built-on-site construction, the opportunities for those that can take advantage of this market are enormous.
Although China is one of the biggest producers of waterproofing supplies, demand is expected to outpace domestic production of waterproofing materials for the foreseeable future.  Additionally, technological innovation and quality control frequently lags behind the standards of more developed nations, creating substantial opportunities for North American and European waterproofing manufacturers to capture some of this growing market.