After six years of planning and construction, students returning to Public School 41 in New York City last fall could enjoy having one of the city's largest green roofs overhead.
The school's 9,000-sq.-ft. vegetated roof is intended to serve as an outdoor classroom  to teach students—who come from the surrounding high-density neighborhoods of Manhattan—about the stewardship role they play in the health of the planet. The K-5 grammar school serves about 800 students.
"The opening of the Greenroof Environmental Literacy Laboratory at P.S. 41 is a landmark event, not just because it is the largest such roof at a New York City public school — but because it expands our commitment to making environmental study a fixture in classrooms," said Manhattan borough president Scott M. Stringer.
The vegetated areas of the roof are set back six feet from the roof's perimeter and protected by a fence to ensure student safety.  In addition to ecological study, the rooftop is expected to support lessons in science, mathematics, nutrition, literacy, art, and aesthetics.
The roof uses LiveRoof's Hybrid Green Roof System, with pre-grown vegetation in four-inch-deep trays.(LiveRoof Standard 4.25-inch Modules, 96.5% and LiveRoof Deep six-inch Modules, 3.5%.)
"The green roof provides important benefits for the community as well as our school," said Kelly Shannon, Principal, P.S. 41. "It reduces stormwater runoff, moderates the heat that builds up in urban areas, decreases the school's carbon footprint, and helps improve local air quality.  It also shades and insulates the roof and lowers the interior sound level as well."
Liberty Pumps Sends Sandy Relief
In November, Liberty Pumps employees shipped hundreds of pounds of relief supplies to aid Super Storm Sandy relief efforts.  The items, gathered and paid for by Liberty employees, included cleaning and first aid supplies, food, paper products, toiletries, baby items, batteries, winter clothing, pet items and much more.   C&M Forwarding, a local trucking company, shipped the goods to the disaster zone free of charge.
Line-X Protective Coatings, a manufacturer of protective coatings and spray-on truck bedliners, is under new ownership.  Graham Partners  a Philadelphia-based private investment firm assumed controlling interest in the company.
As part of the acquisition, they also purchased Ground Effects Ltd. (GFX), one of Detroit's automotive aftermarket suppliers. While the details of the new partnership will unfold over the coming months, the combination is expected to create new opportunities for both LINE-X and GFX.
"This is a historic time for LINE-X and our entire family of 400-plus franchises," said Kevin Heronimus, CEO. "The acquisition of GFX puts our company and products directly in front of the greater automotive industry, but more importantly, allows us to offer additional services to our end customer.
W.R. Meadows has optimized its website for mobile viewing on iPhone, iPad, and Android devices.  Designed to load quickly at 3G/4G speeds, the W.R. Meadows mobile site should make it easier for architects, engineers, and contractors' to find product information, data sheets, MSDS, and guide specs while traveling or on the jobsite.
"We wanted to provide an easier way to search for the information on our website when your only tool available is your mobile phone or tablet," said Matthew Price, president of W.R. Meadows. "The re-formatted content is easy-to-view and fast loading for visitors on the go."
The website will automatically detect use on an iPhone, iPad, or Android device and instantaneously display the mobile-friendly version. The mobile homepage provides easy access to the full W.R. Meadows product directory, site search, data sheets, MSDS, guide specs, application details, project profiles, and training videos.
In addition, the new mobile-friendly website makes it easy to share content via email or social networks.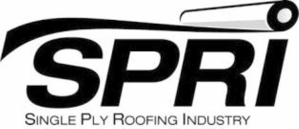 The Single Ply Roofing Industry (SPRI) has developed a new method of testing for moisture in roofing components using nuclear energy.
The new moisture testing protocol, developed with extensive input from RCI Inc., has been approved by the American National Standards Institute (ANSI) as a national standard.
SPRI, which represents suppliers to the commercial roofing industry, based the standard on a 20-year-old protocol, Detection and location of latent moisture of building roofing systems by nuclear radio isotropic thermalization, which can be found in Appendix E of RCI Inc.'s Manual of Practice. The document contains information on proper handling of nuclear based moisture survey equipment in the field, as well as calculating and analyzing survey results.
"Interest in the initiative was shown within SPRI, and we had a well-rounded task force of about one dozen members," said David Hawn, who chaired the SPRI task force that developed the standard.  "Nuclear based technology is relatively simple and hasn't changed much over the years. But there was a fair amount of language changes from the RCI protocol that needed to be made."
Formally titled, ANSI/SPRI/RCI NT-1 2012 it will help roof consultants consistently apply best practices in the field.
"Roofing work is being judged using nuclear testing on a daily basis," continues Hawn. "So anything that can standardize this process and make it more consistent will work toward the good of the entire industry."
American Hydrotech, Inc., a distributor of premium waterproofing and roofing products, has announced that this year marks the 50th anniversary of the company's flagship product, Monolithic Membrane 6125.
Over the years, this unique waterproofing membrane has been used on traditional roofs, vegetated roofs, plazas, vertical foundations, reflecting pools and other structures.  The hot, fluid-applied, rubberized asphalt was developed in 1963 by Uniroyal Ltd. American Hydrotech was founded in 1977 after acquiring the U.S. distribution rights.  Since then, more than two billion square feet of product has been installed in 36 countries.
"I have specified it on many projects all over the world and the clients have never had a single issue with it in service," said Tim Taylor, director of specifications.
To commemorate the milestone, the company has published a book featuring a few of the most compelling structures using American Hydrotech technology.
According to a story published in the Christian Science Monitor, it is now cheaper to recycle old shingles than to throw them away.
After a hailstorm in south Texas inflicted $1.2 billion in rooftop damage, the region scrambled to find a way to reduce the impact on area landfills.
Brett Hannah, owner of Rhino Tuff Roofing in McAllen, Texas worked an agreement with Terra Firma Materials LLC, to recycle the shingles.  Terra Firma grinds them up and reuses them as asphalt pavement.  It's part of a national program called Recycling Asphalt Shingles (RAS) and it's as friendly for the bottom line as it is for the environment.
It's less expensive for Rhino Tuff Roofing to take the shingles to Terra Firma Materials for grinding than it is for them to take the shingles to the Edinburg landfill.  Hannah estimates the difference to be a few hundred dollars per load.
According to www.shinglerecycling.org, asphalt shingles can find new life as hot-mix asphalt, as an additive in aggregate road base, or for new shingles, and fuel.
Earlier this year, the Sump and Sewage Pump Manufacturers Association (SSPMA) elected a new slate of officers and directors to serve two-year terms.  As president, Mark Huntebrinker of Zoeller Co., Louisville, Ky. As vice-president, Jeff Hawks of Champion Pump, Ashland, Ohio.  And as secretary-treasurer, Scott Stayton  of Franklin Electric/Little Giant, in Oklahoma City, Okla.
Directors elected include Charlie Cook of Liberty Pumps, Bergen, NY; Linda Kerdolff  of Wayne Water Systems, Harrison, Ohio; Jill Boudreau of Goulds Water Technology, Seneca Falls, NY; and John Evans of Motor Protection Electronics, Apopka, Fla.
In February, Rhino Linings Corporation kicked off a year-long celebration marking 25 years in business.
The company, which first became renowned for its spray-on pick-up truck bed liners, has evolved into a manufacturer and distributor of industrial protective coatings, specialty epoxies and spray foams used applications around the world.
"We've come a long way since our first truck bed liner and take pride in our developing protective coatings for a wide array of industrial, commercial and retail applications," said Pierre Gagnon, Rhino Linings President. "We didn't watch the coatings industry evolve, we helped make it happen."