New Home Construction Continues Decline
Construction of new homes in the United States has fallen to the lowest level in 17 years, and shows no signs of improving in the next three quarters.  Government data shows the nation to be in the worst housing slump in decades.
New home starts in November dropped 19%, to a seasonally adjusted annual rate of 625,000, the lowest since recordkeeping began in 1959. Economists say it's slowest pace of construction in the post-World War II period. 
Contractors have built only half as many homes this year as in 2007. Permits for future groundbreaking, which give a clue to construction plans, are also at their lowest level in 27 years.
"This is bad news for the economy," writes Tony Crescenzi, a construction market strategist.  "But it is best viewed as good news because what is sorely needed in the housing market is a decrease in supply, which now looks extremely likely in 2009."
The housing crisis has become a topic of national concern, as the excessive rate of foreclosures has pushed major financial institutions to the brink of bankruptcy and sent shock waves through the stock market.
"Until we stem the housing correction, until the biggest part of that is behind us and we have more stability in housing prices, we're going to continue to have turmoil in financial markets," U.S. Treasury Secretary Henry Paulson told reporters at the White House in October.  "I believe that there is a reasonable chance that the biggest part of that housing correction can be behind us in a number of months," Paulson said, adding, "I'm not saying two or three months, but in months as opposed to years."
W.R. Meadows has published a "Green Line" brochure explaining how the company's Green Line-branded products and systems provide outstanding performance while meeting the environmental benchmarks of today's sustainable building movement.  The products themselves are not new.  The Green Line was developed in the 1980s.
The brochure also includes a list of Meadows products featured in the GreenSpec directory and explains how using them can contribute towards LEED certification.
ParexLahabra has added two key players to their sales team.  Charlie Bailey will cover the southeastern U.S. and Jonathan Harris the Intermountain West.
ParexLahabra is parent company of several exterior finish and waterproofing brands including Parex, La Habra Stucco, El Rey, Teifs, Mer-Krete and Mer-Ko.
Buck Buchanan, vice-president of sales and marketing, says, "Each member of our sales team has a proven track record…  We are pleased with the newest additions to our team and excited to see what their futures will bring." 
Charlie Bailey will cover Georgia, Alabama, and Tennessee.  Before joining ParexLahabra, Bailey worked with companies such as BlueLinx and Johnson Industries. Bailey will be based out of Atlanta, Ga. 
Jonathan Harris is the new sales rep for Utah and Arizona.  Prior to his current role, he was employed with LKL Associates.  Harris graduated with honors from Weber State University and is currently pursuing his MBA.  He will be based in Salt Lake City, Utah. 
W.R. Meadows is offering free and easily accessible AIA/CSI-approved training online.  The course, at ArchitectCES.com, is titled Controlling Moisture Movement In Buildings: The Complete Air & Vapor Barrier Approach and is approximately one hour long.  Those who successfully complete the training are qualified for one learning unit credit from the American Institute of Architects (AIA). The course provides an overview of the benefits and advantages of air, vapor and moisture barriers designed to protect buildings, and includes a discussion on moisture sources and travel, and their negative impact upon the building.
The Sealant, Waterproofing, & Restoration Institute's validation program continues to move forward, with Pecora Corporation and X-Calibur Construction Systems submitting products for validation.
Pecora's Tilt Seal High Performance Acrylic Latex Sealant was tested and met all of the claimed performance criteria.
X-Calibur Construction Systems Inc.'s X-Seal FR200 Pouring Grade Two Component Polyurethane Sealant was also tested and validated.
The program is divided into several categories for testing; these particular products were tested under the liquid sealants division.  The other categories are: wall coating, deck coating, and pre-cured sealant.
All tests are performed by an independent, third party laboratory to rigorous ASTM standards.  Manufacturers that wish to have their wall coating, deck coating, liquid sealant, or pre-cured sealant products validated can contact the SWR Institute at 816.472.7974 or online at www.swrionline.org.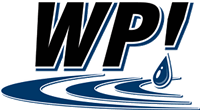 Clarification
In the "On the Market" department in the previous issue, it was not clearly noted that Grace Construction Product's Preprufe is a different system than the company's Preprufe SCS.
Preprufe SCS is a waterproofing system specifically developed for shotcrete foundation walls.  It consists of a durable composite sheet applied against the soil retention system and hydrophilic expansive grout is post-injected into the composite sheet through a series of injection ports. Grout injection occurs after shotcrete placement fills and seals the system.