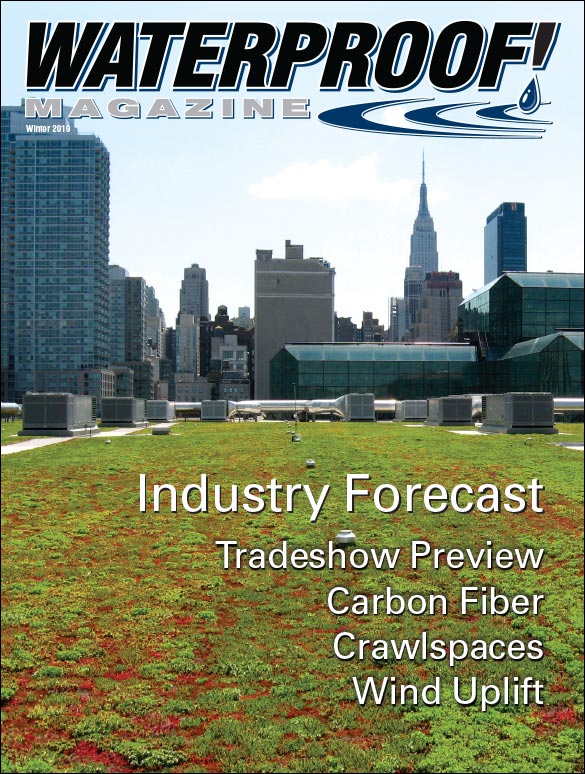 The stories and features in the magazine are geared toward hardworking contractors and small business owners who need relevant information, written in plain English, applicable to his business and jobsite.
WATERPROOF!, a full-color quarterly magazine, promises to become the information resource for all types of waterproofers.
Our readers include residential and commercial waterproofers, foundation contractors, and thousands of large roofing contractors. Our readership also includes architects, engineers, and specifiers who are looking for product information.
We cover all aspects of the waterproofing industry—residential and commercial waterproofing, spray-on and sheet good. So whether your business or product is focused on below-grade work, roofing, or structural repair and foundation remediation, you'll find WATERPROOF! to be the best place to turn for information. WATERPROOF! is mailed to more than 10,000 interested readers throughout the U.S. every quarter.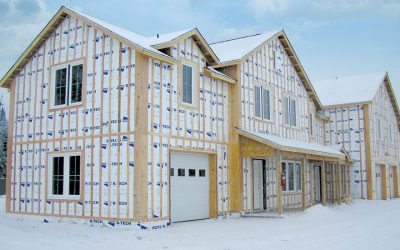 Continuous insulation, seen here on a military housing project near Fairbanks, Alaska, can create complications in vapor barrier design. It's clear that building codes in both the U.S. and Canada are trending towards better insulation, and more of it....
Commercial roofing projects can be complex. On many jobs, the installer must deal with dozens of penetrations, extensive detailing at the transitions, and the sheer scale of tens of thousands of square feet.  Often, heights and exposure also require...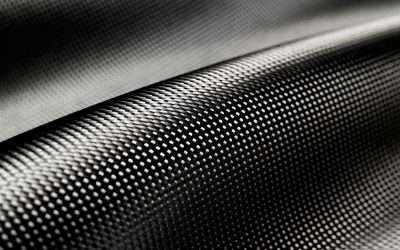 Carbon fiber is a truly remarkable material.  Its tensile strength is about ten times stronger than steel, yet it weighs only one-fifth as much. Because carbon fiber will not stretch or break— even under incredibly high tension—it is rapidly gaining...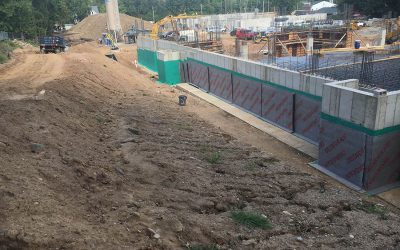 This massive 105-unit condo complex in Philadephia, Pa. used Rub-R-Wall, a water-based, spray applied membrane, to seal foundation walls reaching 23 feet high.  It was covered with a dimple board for drainage and backfill protection. The green building...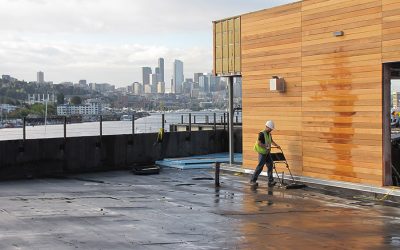 Electronic leak detection technology can now be automated to monitor roof membrane performance continuously. Leaky roofs are a serious but surprisingly common problem. The National Roofing Contractors Association (NRCA) estimates that up to 40% of flat...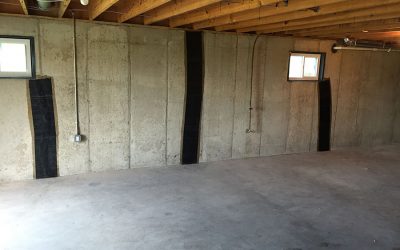 Stronger than steel, and far easier to install, this space-age material is making basement structural repair a fast-growing and profitable niche. Carbon fiber is one of the world's most high performance materials. Woven into sheets and impregnated with...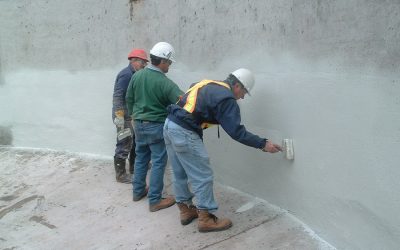 Epoxies, acrylics, polyurethanes and cementitious slurries (shown here) are all used as tank coatings. Most Americans take drinking water for granted. We expect clear, contaminant-free water to be instantly available at the turn of a faucet. Behind this...