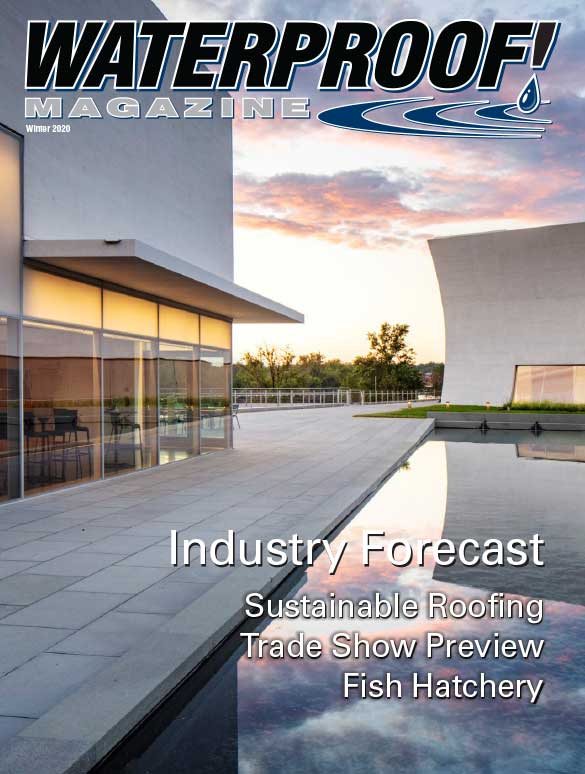 The stories and features in the magazine are geared toward hardworking contractors and small business owners who need relevant information, written in plain English, applicable to his business and jobsite.
WATERPROOF! Magazine reaches virtually every segment of the waterproofing industry. Coverage includes:
Residential Below Grade – Spray-applied foundation sealants, self-adhered sheet goods, footing drain tiles, dimple membranes and sump pump systems, crack repair, carbon fiber straps, piering, basement finishing, crawl-space, mold remediation, and moisture management.
Commercial Above and Below Grade – Subway tunnels, wastewater treatment plants, all facets of commercial and industrial waterproofing, underslab barriers, crystalline admixtures, polyurea coatings, curtain grouting, waterstops, blindside, above-grade air barriers, joint sealants and more.
Commercial Roofing – Single-ply, built-up, and ballasted roofing, reflective cool roofing, electronic leak detection, vegetated "green roof" systems, and spray-on coatings.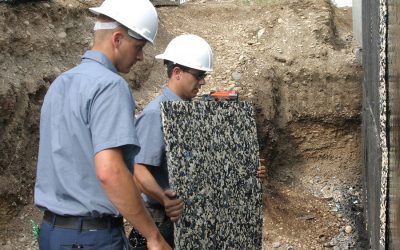 Nearly all below-grade construction—commercial as well as residential—incorporates some sort of waterproofing layer.  These membranes are a critical component for keeping basements and other below-grade spaces dry, but they're only half the solution. In...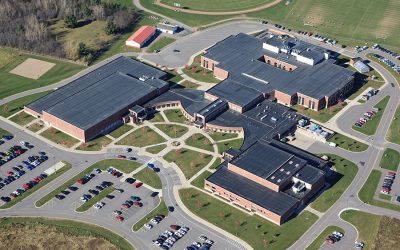 By Mike Ennis Wausau High School in Wausau, Wisconsin, chose this EPDM single-ply roofing system for its superior puncture resistance. It may be hard for some waterproofers to admit, but when it comes to commercial construction, roofing contractors are the...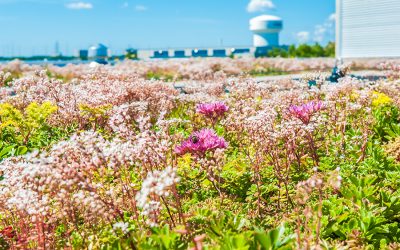 Vegetated roofs offer numerous advantages, but waterproofing is the most critical component. Vegetated or green roofs are not a new concept.  The Hanging Gardens of Babylon, built thousands of years ago, is one famous example.  This show of rooftop...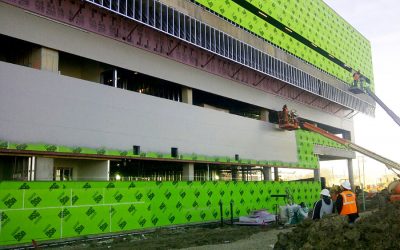 It's important to consider the whole of your factors when making this key decision for your building. Ask any air or vapor barrier professional what the first step is in determining the proper barrier for your building and they'll likely say that climate zone is one...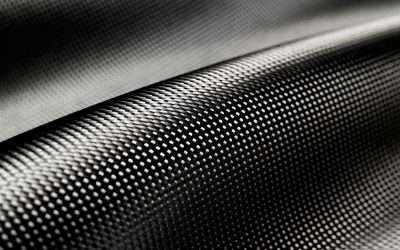 Carbon fiber is a truly remarkable material.  Its tensile strength is about ten times stronger than steel, yet it weighs only one-fifth as much. Because carbon fiber will not stretch or break— even under incredibly high tension—it is rapidly gaining...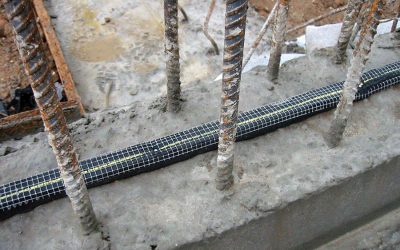 Waterstop is a material that is embedded in the concrete, across the concrete joint, to obstruct the passage of water through the joint. A waterstop installed in concrete joints is an important component of the overall waterproofing design. Use of a...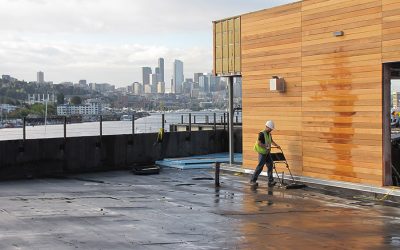 Electronic leak detection technology can now be automated to monitor roof membrane performance continuously. Leaky roofs are a serious but surprisingly common problem. The National Roofing Contractors Association (NRCA) estimates that up to 40% of flat...