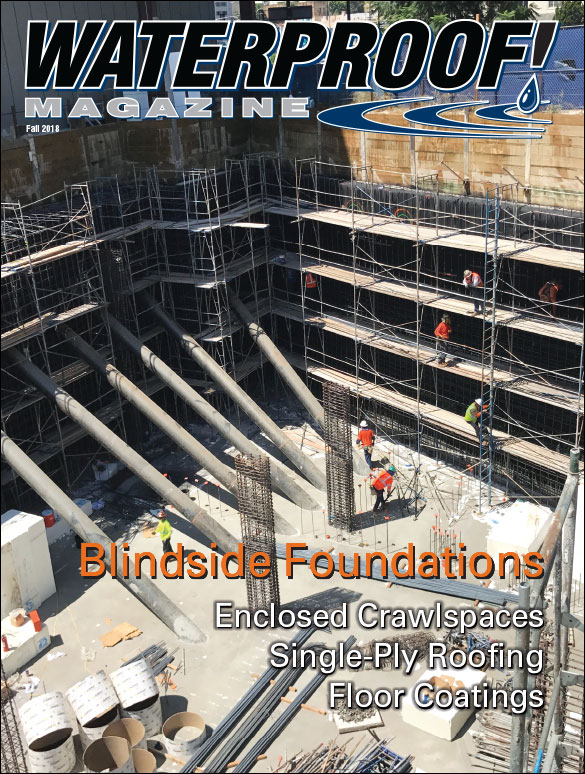 The stories and features in the magazine are geared toward hardworking contractors and small business owners who need relevant information, written in plain English, applicable to his business and jobsite.
WATERPROOF!, a full-color quarterly magazine, promises to become the information resource for all types of waterproofers.
Our readers include residential and commercial waterproofers, foundation contractors, and thousands of large roofing contractors. Our readership also includes architects, engineers, and specifiers who are looking for product information.
We cover all aspects of the waterproofing industry—residential and commercial waterproofing, spray-on and sheet good. So whether your business or product is focused on below-grade work, roofing, or structural repair and foundation remediation, you'll find WATERPROOF! to be the best place to turn for information. WATERPROOF! is mailed to more than 10,000 interested readers throughout the U.S. every quarter.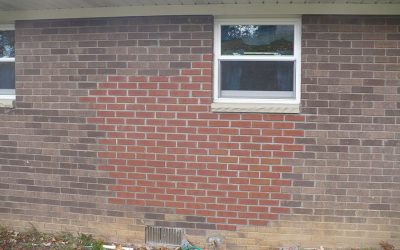 In recent decades, there has been a movement to seal masonry surfaces.  Protective treatments applied to brick, stone and masonry are designed to provide a first line of defense against moisture intrusion.  These include water repellents, water repellent...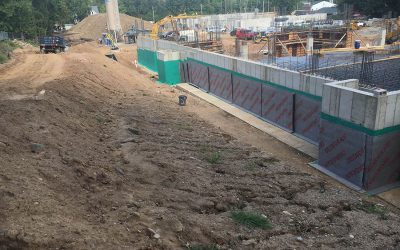 This massive 105-unit condo complex in Philadephia, Pa. used Rub-R-Wall, a water-based, spray applied membrane, to seal foundation walls reaching 23 feet high.  It was covered with a dimple board for drainage and backfill protection. The green building...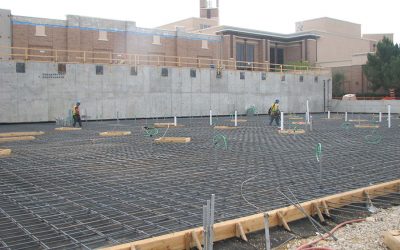 Waterproofing technology is advancing in all its many segments.  From sump pumps to rooftops, new materials and know-how are helping create structures that are better-performing and more cost-effective than ever before. As we emerge from the greatest...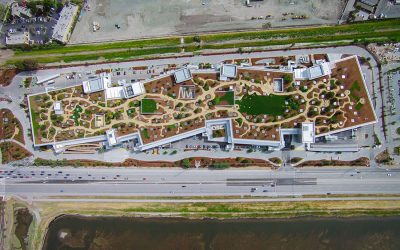 Simplifying The Two Essentials Of A Planted Roof   -By Michael McAuley As waterproofing professionals know, one of the most crucial jobs of any roof system is to keep water out of the building. With this in mind, it seems one of the last things a designer...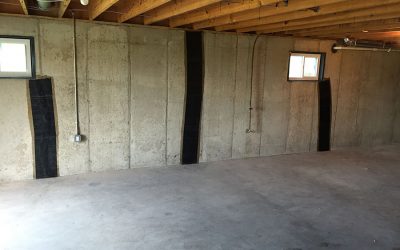 Stronger than steel, and far easier to install, this space-age material is making basement structural repair a fast-growing and profitable niche. Carbon fiber is one of the world's most high performance materials. Woven into sheets and impregnated with...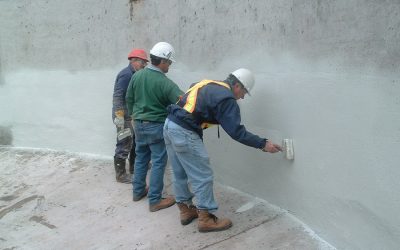 Epoxies, acrylics, polyurethanes and cementitious slurries (shown here) are all used as tank coatings. Most Americans take drinking water for granted. We expect clear, contaminant-free water to be instantly available at the turn of a faucet. Behind this...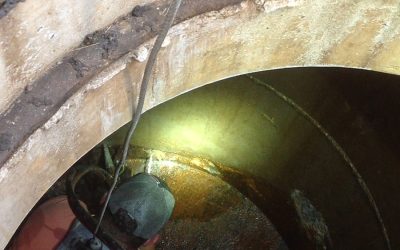 Kansas Town Turns to Polyurethane Grouts for Solution By Deb Hammacher Like most municipalities, Olathe, Kansas, faces the challenge of water infiltrating its sewer system through cracked pipes and leaking manholes. Treating storm water is an expense no...