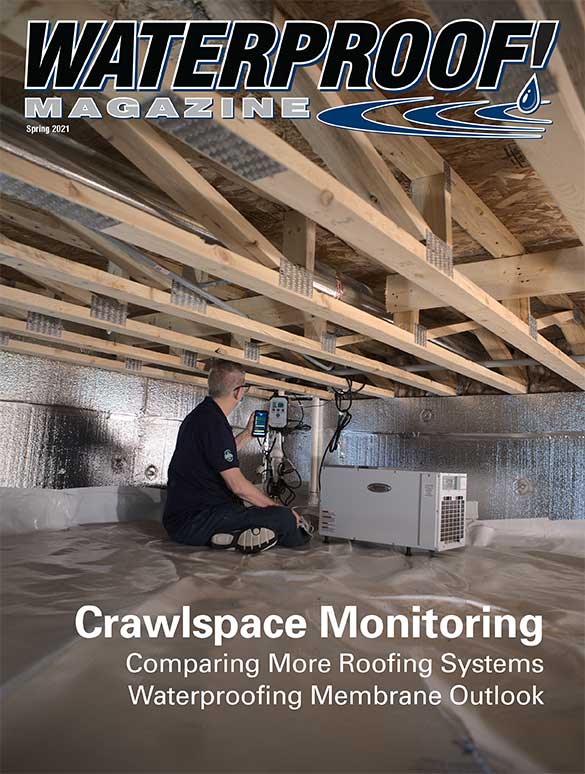 The stories and features in the magazine are geared toward hardworking contractors and small business owners who need relevant information, written in plain English, applicable to his business and jobsite.
WATERPROOF! Magazine reaches virtually every segment of the waterproofing industry. Coverage includes:
Residential Below Grade – Spray-applied foundation sealants, self-adhered sheet goods, footing drain tiles, dimple membranes and sump pump systems, crack repair, carbon fiber straps, piering, basement finishing, crawl-space, mold remediation, and moisture management.
Commercial Above and Below Grade – Subway tunnels, wastewater treatment plants, all facets of commercial and industrial waterproofing, underslab barriers, crystalline admixtures, polyurea coatings, curtain grouting, waterstops, blindside, above-grade air barriers, joint sealants and more.
Commercial Roofing – Single-ply, built-up, and ballasted roofing, reflective cool roofing, electronic leak detection, vegetated "green roof" systems, and spray-on coatings.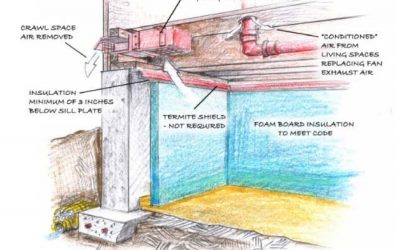 By André Lacroix A fact you won't soon forget: Human beings breathe up to 70,000 times per day.  The U.S. Environmental Protection Agency (EPA) tells us that "the air in the average American home is a minimum of five times (and can be as much as 100...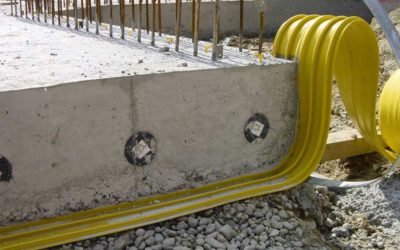 Available in a range of profiles and materials, waterstops can play a major role in preventing water leakage in concrete joints. In addition to membranes, coatings, and drainage, large commercial structures usually require some type of waterstop to keep...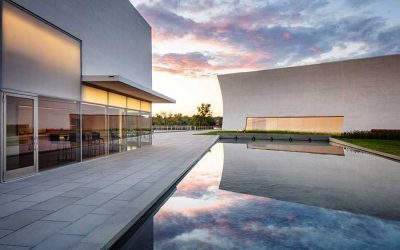 Perm Ratings and Puncture Resistance – Striking the Right Balance for Optimum Performance In recent decades, the world has become more environmentally conscious, and the construction industry is no exception. The popularity of the U.S. Green Building...
The expansion and modernization of Bill Snyder Family Stadium at Kansas State University required a significant amount of waterproofing.The football stadium at Kansas State University has seen some historic moments.  Originally built in 1968 with 35,000 seats,...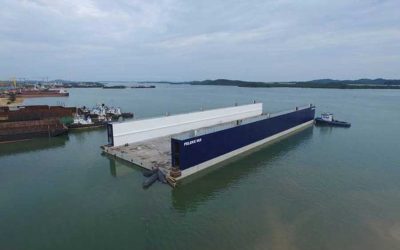 An integral gel waterproofing solution was used to repair this floating concrete drydock.  It was sprayed onto the cured concrete to create a long-lasting, durable waterproofing solution.Integral gel waterproofing is also effective for repairing previously cast...
Integral waterproofing admixtures—including crystalline and various densifiers--have proven to be a great solution for new concrete construction. Concrete is a porous material prone to cracking.  That's why nearly all commercial and residential concrete...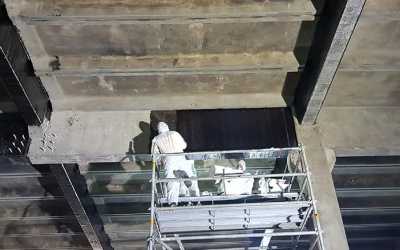 By Vanessa Salvia Carbon fiber is being used around the world to repair and strengthen concrete. Here, a roof deck on the island of Mauritius is being repaired after a catastrophic fire.  Carbon fiber is the strongest man-made material in the world. That...