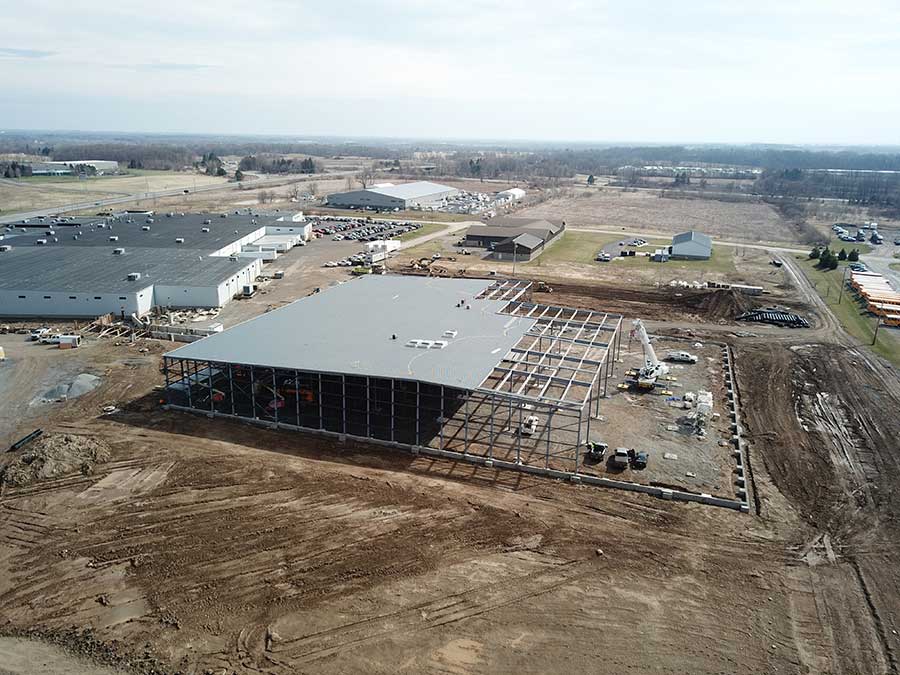 Liberty Pumps Expansion Taking Shape
Liberty's new Material Handling Center is under construction and on-track to be completed by the end of 2022. The 107,000 square-foot expansion will house component inventory — both raw and finished — and allow for more efficient tracking and flow of components to the manufacturing areas. The expansion will also allow for additional manufacturing space in the current building as material storage is moved over to the new facility. 

Rhino Carbon Fiber Announce ICC-ES Certification
Rhino's carbon fiber products have undergone and passed rigorous testing conducted by the Structures and Materials Laboratory at the University of Miami. The successful completion of ICC-ES certification reinforces that Rhino Carbon Fiber products perform exceptionally well in concrete crack repair and structural strengthening projects and will pass building code inspections.
The Structures and Materials Laboratory is an accredited ISO 17025 laboratory and their certification confirms that Rhino Carbon Fiber products are engineered with consistent results and perform reliably in real-world applications. ICC-ES certification demonstrates that Rhino products have been tested and are regularly audited to meet or exceed the technical requirements of your projects. Rhino products are available for a variety of commercial/civil projects.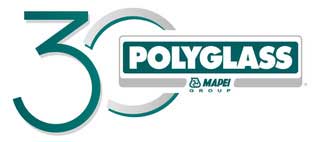 Polyglass Celebrates 30 Years
Polyglass has marked 30 years of cutting-edge, quality product design for the U.S. building and waterproofing industries. Brothers Luigi, Romano, and Antonio Zanchetta created their first modified bitumen compound formulation for roofing membranes in Italy in the 1960s. From opening their first plant in Italy in 1972 to later business expansions into the U.S. and their acquisition by The Mapei Group in 2008, Polyglass has continued to carve out its name as an industry leader and expert manufacturer of innovative and quality roofing and waterproofing technologies.
To this day, Polyglass remains a family business, with Natalino Zanchetta — the son of founder Romano Zanchetta — at the helm in his role as President/CEO. Polyglass's future is bright, with several new initiatives in the pipeline, including expansions at some of its state-of-the-art manufacturing facilities in North America. With the support of Mapei's extensive network of research and development partners, Polyglass now looks to expand its products and solutions to serve new markets in 2022, beginning with the building envelope industry.
W. R. Meadows Inc. has completed the acquisition of Mississauga-based Gemite Products Inc. The acquisition complements W. R. Meadows's extensive waterproofing and restoration portfolio. For more than 20 years, W. R. Meadows served as Gemite Products Inc.'s exclusive distributor for Canada and the U.S. beyond the East Coast region.
Mississauga, Ontario, Canada-based Gemite Products Inc. is a manufacturer of advanced technologies founded more than 30 years ago by President Igor Nikolajev, P. Eng. and the lateTechnical Director Dr. Ivan Razl, Ph.D., P.Eng. The partners developed an extensive line of composite waterproofing and restoration products designed to protect reinforced concrete structures around the world in the most challenging environments.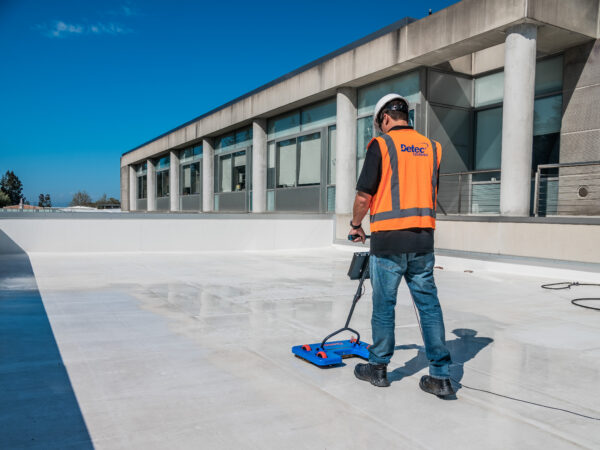 FM Approval of Detec's Systems
Detec Systems received full FM approval for the PermaScan-C System under FM's new leak detection product classification. This system is the only FM Approved listing for a continuously monitored roof leak detection system. Detec Systems also received FM Approval for the IntegriScan Electronic Leak Detection (ELD) testing equipment under FM's new leak detection product classification. Detec offers risk mitigation and loss control solutions to avoid costly damage caused by hidden moisture in FM-insured conventional roofs. FM's approval process is part of the independent testing arm of international insurance carrier, FM Global.
Detec's IntegriScanTM Electronic Leak Detection (ELD) equipment is also the only FM approved manual scanning roof leak detection system. The IntegriScan is used in conjunction with TruGround Conductive Primer for quality control ELD testing in conventional roof assemblies. Detec's IntegriScan Electronic Leak Detection equipment is described in ASTM Guide D7877 and is explained in detail in ASTM Practice D8231. Electronic Leak Detection is used as a quality control test to scan the roofing or waterproofing membrane and pinpoints any breaches during construction. With TruGround under the membrane, future leaks can be quickly located and repaired long before extensive damage occurs. The PermaScan-C monitors 24/7 for moisture intrusion. The system is designed to monitor the roof assembly during construction and continues throughout the service life of the roof.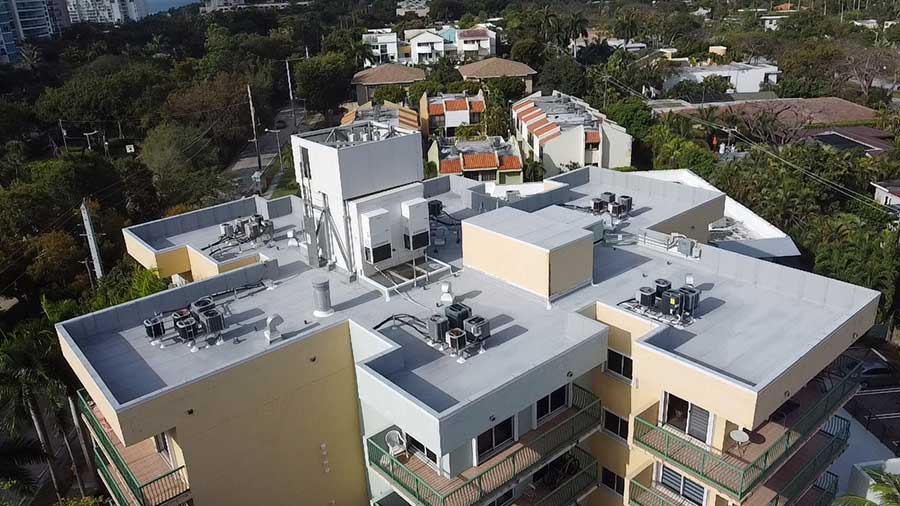 Polyglass Miami Re-Roof Project
M3 Roofing is a residential and commercial roofing company in Miami, Florida, run by the husband-and-wife team, Xavier and Michelle Molina. This family-operated business is known for its commitment to excellence, quality, and customer service. When called on to complete a 6,000-square-foot re-roof project for the Brickell View Terrace Apartments in Miami, M3 Roofing selected a self-adhered, multi-ply roofing system from Polyglass for the job.
Project Background
Brickell Terrace is a five-story condo complex situated minutes from the beach in the Brickell area in trendy downtown Miami. The roof was due for a complete replacement, having numerous areas of leakage and having undergone repairs multiple times.
The re-roofing project came with several challenges. The five-story roof was accessible only through the stairwell, there were multiple air conditioning units to work around, plus a wireless communications tower impeded progress. The building was also occupied, presenting a challenge when it came to turning off the air conditioning units to work on the roof and putting pressure on the roofing team to disrupt residents as little as possible. The M3 team needed a high-quality, durable roofing solution that was easy to install while dealing with these issues.
After removing the old roof to expose and clean the concrete deck, an asphalt primer was used to prep the deck before an underlayer of tapered insulation ISO was applied. The Polyglass multi-ply roofing system utilized Elastoflex SA V for the base layer and a Polyflex G cap sheet. A combination of ADESO self-adhering technology in the base membrane and granule-free FASTLap end laps for the cap sheet meant the M3 Roofing team could complete the project within a month with minimal disruption to residents.
"This project presented itself with many difficulties due to the height of the project and accessibility," said Xavier Molina, Chief Roofologist for M3. "Using Polyglass products, we installed a quality roofing system in a timely and efficient fashion."
Check out the project video BELOW