Tremco Roofing & Building Maintenance and its affiliate Weatherproofing Technologies Canada (WTC) have been awarded a public sector contract by Kinetic GPO for waterproofing and related products and services. The contract enables Kinetic GPO customers to expedite procuring a complete range of roofing solutions for projects ranging from new construction to repair to restoration, as well as analytical, maintenance, and information-based roofing services to keep buildings leak-free.
Kinetic GPO is a cooperative purchasing organization established for the Canadian multiple broader public sector (BPS) and MASH (Municipalities, Academics, School Boards, and Health and Social Services). The contract offers several benefits to Kinetic GPO's BPS and MASH members including competitive purchasing volumes, expedited projects, high-quality prequalified regional contractors, reduced risks for public agencies, and best value for public entities.
www.tremcoinc.com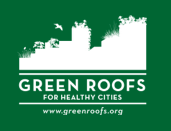 Green Roofs for Healthy Cities (GRHC), the North American industry association for professionals working in the green roof and wall industry, and the Roofing Contractors Association of British Columbia (RCABC) have signed an agreement to develop and pilot three new training and certification programs to complement the existing Green Roof Professional (GRP) training program run by GRHC.   
The successful Green Roof Professional accreditation started in 2009 and since has seen more than 1,500 professionals go through the program. The courses, now available online, focus on green roof design and installation, plants and growing media, and waterproofing and drainage systems. The GRP accreditation program has been crucial to the success of the green roof industry because it has disseminated best practices widely.  
The new training program will introduce more professionals to green roofs and sustainable building practices and create a skilled workforce. The development of the program will be led by Ed Snodgrass, President, Green Roof Plants and an advisory committee of experts.
To learn more about Green Roofs for Healthy Cities visit
www.greenroofs.org
To learn more about The Roofing Contractors Association of British Columbia visit www.rcabc.org
The Green Roof Professional training series is available on the Living Architecture Academy at
www.livingarchitectureacademy.com