Housing Begins Recovery
U.S. housing starts unexpectedly snapped the longest streak of declines in 18 years in February, rising 22% from January. The jump was influenced by warmer weather and an 82% surge in starts on condominiums, apartments and townhouses that's unlikely to be sustained, analysts said.
Building permits, a sign of future construction, at a lower rate, indicating construction may again slow.  Total home construction for this year is expected to be about 450,000 homes.  
Developers are still contending with record foreclosures that depress prices and profits,  and the glut of unsold properties on the market means the housing industry's recession will probably continue for some time.  
While economists say these numbers indicate the worst of the contraction may have passed, don't expect a rapid rebound.  
"We expect demand for all homes, both new and existing, to remain far below normalized levels," says one economist.
The National Association of Waterproofing and Structural Repair Contractors (NAWSRC) will hold their Annual Convention next month.  It is scheduled for August 22-23, 2009 in Fort Lauderdale, Fla. The Welcome Reception will start on Sunday at 7 p.m.
For those planning to take certification tests at the convention, the certification seminars will be on Sunday from 1-5 p.m. with testing Monday from 1:30-3:30 p.m.
On Monday, educational seminars will start at 10 a.m. and run until noon. After lunch the non-compete round table will be in session from 1:30 to 4:30 p.m.
The Educational Seminars on Tuesday will start at 9 a.m. with Round Tables from 1:30 to 4:30 p.m. The Awards Dinner will be from 6 until 9 p.m. on Tuesday.
The NAWSRC will announce the winners of the STAR Award and hold elections for open Board of Director positions.  They will also honor those newly certified members.
New members of the association receive a meeting credit that can be used to help pay for the Annual Convention. To register for the meeting or for more information about the association, visit www.nawsrc.org.
Vancouver-based Kryton International Inc. now offers a performance warranty for structures using their unique crystalline waterproofing product.
The Krystol Assurance Program guarantees that areas of a structure waterproofed by Kryton will remain watertight for 10 years. It also provides enhanced quality control and project support through consistent onsite supervision, mix design consultation, jointing design review and training for applicators.
"Water intrusion and the damage it causes is the number one contributor to a concrete repair industry worth billions of dollars every year," says Kari Yuers, CEO of Kryton.
"Concrete waterproofing.. is one of an owner's most strategic investments and this program ensures that investment pays off with long term peace of mind."
The program is distinct from Kryton's standard warranty, which guarantees that every product is free from manufacturer defects.
Therma-Stor Products, manu-facturer of several lines of dehumidifiers and moisture control products, has added two senior staff members.
Steve Reppen was recently hired as the National Sales Manager for Ultra-Aire Products. Reppen previously held national sales leader and general management roles at Milgard Windows and Merrillat Industries.
Bob Adamson has also been brought into the company to serve as Senior Product Manager-Residential Products. Adamson previously held leadership roles in product development, account management, marketing & engineering at firms serving industrial and transportation industries.
Therma-Stor Products specializes in products that promote moisture control for the optimization of Indoor Air Quality and Asset Protection.  
In addition to their product validation program,  the Sealant, Waterproofing & Restoration Institute (SWRI) is now validating contractors.
The overall objective for both the Training Validation and Contractor Validation programs is to ensure that owners and designers receive the highest standards of workmanship.
The Training Validation Program analyzes the contractor's quality assurance program, and ensures applicators know how to properly install a given product.  Specific technical content has been outlined and is required for review. 
In the Contractor Validation Program, the Contractor will be evaluated on similar project experience, key management personnel, financial stability, safety, training, insurance and other marketplace benchmarks. Contractors will be awarded a Recognition Level (i.e. Platinum, Gold, Silver, Bronze) as their validation seal based upon results of their application.  
According to Erin Neid, a marketing director at SWRI, the ultimate goal of both programs is to assist the end user in selecting competent firms to maintain their structures. 
New Logo for AWD
American Wick Drain, a leading manufacturer of sheet drain and green roof products, has a new logo.  Unveiled at World of Concrete 2009, the new logo consists of a stylized letter W with a raindrop in the corner , emphasizing the company's primary focus on stormwater and groundwater drainage.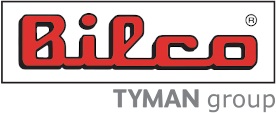 New International Sales Director at Bilco
The Bilco Company, which manufactures window wells, cellar doors, and other basement products, has a new director of international sales.
Kent Nichols is now International Sales and Marketing Manager. In his new role, Nichols will be actively involved in the company's marketing efforts, strategic planning, new products and business development.
Nichols comes to Bilco with more than 19 years of experience in the building products industry.
"Kent Nichols' sales, marketing and international business development skills, combined with his expertise in the export markets of the Middle East, Latin America, Canada and the Caribbean, will play a key role in our international expansion plans," said Dominic DeConciliis, Bilco's vice presicent of sales and marketing.
Regional Waterproofing Meetings a Success
The National Association of Waterproofing and Structural Repair Contractors (NAWSRC) has launched a series of regional meetings, aimed at providing the benefits of NAWSRC membership to waterproofing contractors across the country.
They kicked off the program in Chicago on May 22-23, 2009. The two-day event had a full schedule of educational seminars covering topics from indoor air quality to internet marketing and the basement repair industry. The first day focused on how basement repair contractors could help real estate agents sell houses faster. This seminar also provided an opportunity to meet and network with local real estate agents and inspectors.
The second day catered to contractors with topics such as how to become more profitable.
The event's primary sponsor was Metropolitan Industries Inc., in Romeoville, Ill. which offered a tour of its pump manufacturing plant. The 100,000 sq. ft. facility makes sump pumps and other dewatering devices.  The tour also included the newly opened Energy and Water Independent Metro-Green house nearby. This 480 sq. ft. green home is equipped with solar panels, a windmill, a full rain harvesting system, solar-powered radiant heated floors, and a solar-powered well pump.
The next NAWSRC Regional Meeting will be in Atlantic City, New Jersey in November 2009. For more information, or to sponsor a regional meeting of your own, visit www.nawsrc.org.
New Site on Deck Coatings
A new website has been launched focused on waterproof deck coatings and issues related to them.  The site, www.deckexpert.com, and the related blog waterproofdeckcoatingadvice.blogspot.com  contain product information, troubleshooting, and installation guidelines.
Begun by Bill Leys, "The Deck Expert" in 2007, the site has been redesigned and reformatted to make information easier to find.  The site has information and videos about deck construction, safety issues and retrofit advice.  It also contains dozens of links and comments about how to waterproof horizontal above grade deck surfaces of any material.
Visitors can sign up for email updates, subscribe to the blog, and as of last month, get updates, or "tweets," via Twitter.
Leys' operation is headquartered in Southern California, and the site is seeking advertisers, writers, and feedback of any kind.