With the increased focus on green building, Building Green, Inc. has launched a free online database that allows users to find waterproofing and drainage products that minimize damage to the environment.
Called the GreenSpec Directory, it contains product descriptions and website links for the top 5-10% of environmentally preferable products.
The directory contains listings for hundreds of products in several dozen categories.  Categories relevant to below-grade waterproofing include: water-repellant coatings, sheet waterproofing, slab drainage, bentonite systems, and crystalline additives.  Above-grade categories include flashings, built-up roofing materials, green roof com-ponents, house-wraps and several others.  
In addition to managing the GreenSpec directory, Building Green publishes Environmental Building News, and is committed to making green design information more readily available.
The Sealant, Waterproofing & Restoration Institute (SWRI) held their Fall Technical Meeting in mid-October in San Diego, Calif.. 
The primary purpose of the event was to provide attendees with practical, up-to-date information on the latest materials and techniques in the sealant and waterproofing industry.  An exhibit hall for manufacturers was set up nearby, and the contractors, manufacturers, architects, project engineers who attended had ample time to network with each other and discuss the issues facing the industry.  
The business management seminar focused on bonding requirements, while the "technical clearinghouse" gave attendees the opportunity to address real-life on-the-job problems.  The show also included four "project showcase" presentations, where contractors highlighted milestone projects they've been involved in recently.    
For additional information about SWRI, visit www.swrionline.org or call (816) 472-7974.
The National Association of Waterproofers and Structural Repair Contractors (NAWSRC) has elected a new president.
Rafael A. Rivas, of Citadel Restoration Services Inc., was installed this fall as president of NAWSRC.  Rivas has been active in the organization for many years, and has served on the board of directors, most recently overseeing the organization's above-grade water-proofing efforts.  He has worked in above-grade waterproofing and structural restoration for more than 20 years.
In his first remarks published by the association newsletter, he writes, " I am excited about the future of our rapidly growing association…With great passion and interest, I look forward to working with you and being part of a growing and successful waterproofing association in the USA."  He also notes that he is committed to continuing NAWSRC's training and certification efforts, as well as continuing the semi-annual events the association has hosted.
Claudia Clemons continues as the organization's full-time executive director.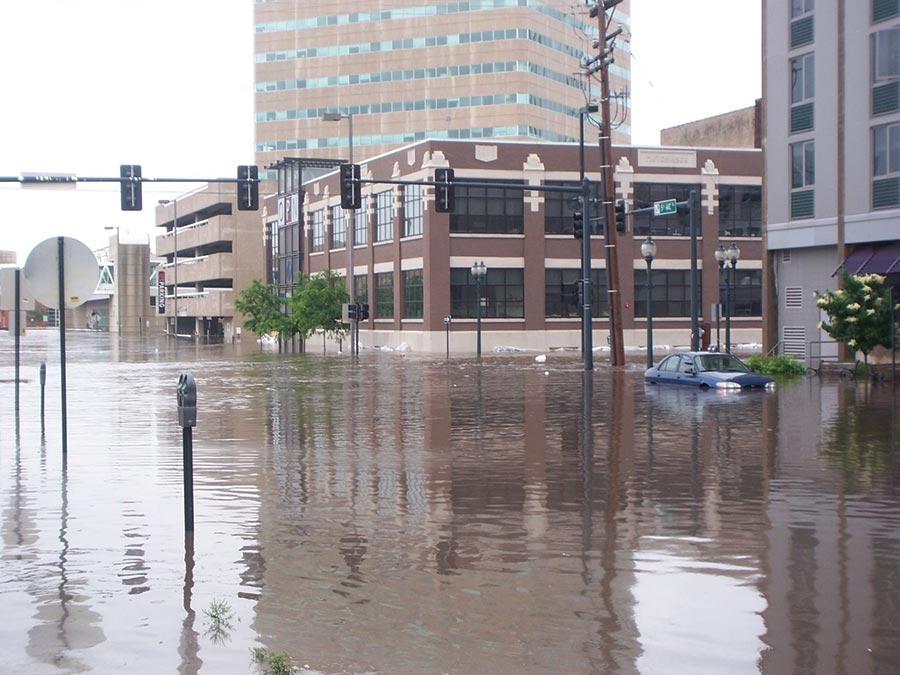 Major Midwest Flooding Keeps Waterproofers Busy
A series of extremely powerful thunderstorms that swept across the Midwest in August caused severe flooding in a half dozen states from Minnesota to Ohio.
Weather analysts have labeled it a "once-in-a-hundred-year" flood event, with rivers and streams setting records for the volume of water.  
President Bush declared most of northern Ohio a federal disaster zone in late August, and one Associated Press story claims more than 700 homes suffered severe water damage in the hardest hit county.
Waterproofers in the region say they were overwhelmed with work, and note that they're still busy dealing with the aftermath.  
One Toledo contractor says his business received triple the normal volume of service calls during August and September, and says that because of the scale of the flooding, clean-up will be a long-term proposition.  Basement refinishers will stay busy for months dealing with the mold and water damage.
The severe flooding also raised public awareness of the importance of quality below-grade waterproofing, and may give a long-term boost to sales in the region.