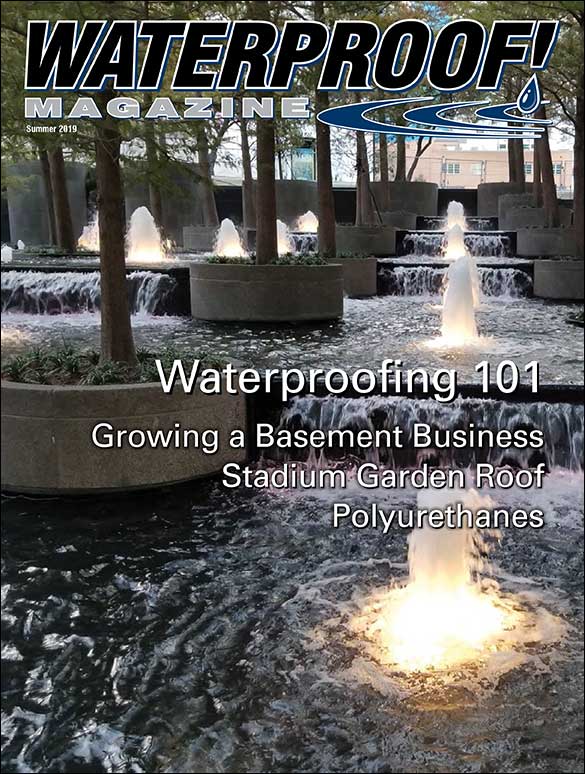 The stories and features in the magazine are geared toward hardworking contractors and small business owners who need relevant information, written in plain English, applicable to his business and jobsite.
WATERPROOF!, a full-color quarterly magazine, promises to become the information resource for all types of waterproofers.
Our readers include residential and commercial waterproofers, foundation contractors, and thousands of large roofing contractors. Our readership also includes architects, engineers, and specifiers who are looking for product information.
We cover all aspects of the waterproofing industry—residential and commercial waterproofing, spray-on and sheet good. So whether your business or product is focused on below-grade work, roofing, or structural repair and foundation remediation, you'll find WATERPROOF! to be the best place to turn for information. WATERPROOF! is mailed to more than 10,000 interested readers throughout the U.S. every quarter.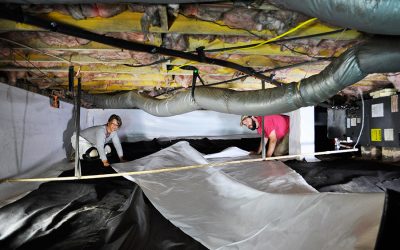 By Lindsay Brecheisen and Jonathan Coulter Enclosed crawlspaces improve the air quality and energy efficiency of the living space above. Crawlspace foundations are a popular feature in building construction throughout the United States. They are a go-to for most...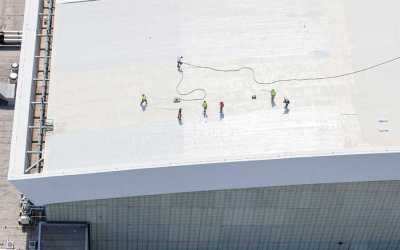 by Vanessa Salvia Enormous roofs—such as this one covering Ford Field in Detroit—require exceptional planning, logistics, and craftsmanship.   Roofing is a challenging job.  It requires skill, strength and experience. Often, workers are installing roofs in...
By Ashley Gee Built in America's wettest city, this new aircraft factory required extensive, innovative waterproofing to ensure the foundation and tunnels stayed dry.  Contrary to popular belief, Seattle is not the soggiest city in the United States. That...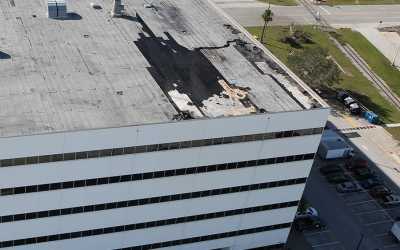 This flat roof at the Kennedy Space Center in Cape Canaveral, Florida, was damaged due to high winds from Hurricane Matthew in 2016. The corner and perimeter edge were most severely impacted, as is typical. Most commercial buildings are designed to withstand high...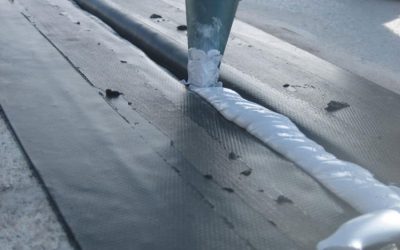 Hybrid sealants are gaining popularity due to various performance properties. Here, a hybrid sealant is being used to seal a large expansion joint. For years, the most commonly used sealants and caulks in the commercial building industry included...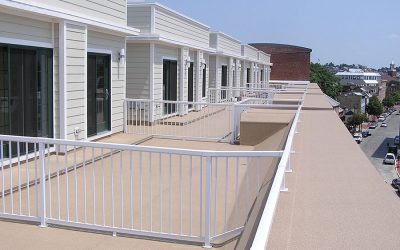 Horizontal surfaces exposed to the weather can be difficult to waterproof. Inadequate slope can create areas of standing water. In colder climates, freeze/thaw cycles impose additional challenges. Frequently, it has to stand up to foot traffic as well....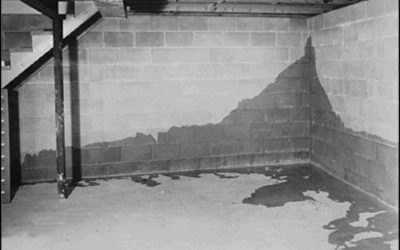 Water and moisture in the basement will considerably reduce the value of a home. That's because moisture allows mold to grow, and the musty smell is not only  unpleasant, but can also cause health disorders. Leaky foundation walls in commercial structures...