Any waterproofing company that isn't looking at basement structural repair is missing out on a huge opportunity.
Basements offer an opportunity for not only the homeowner to expand their usable living space, but for the waterproofing contractor to expand their business. Basement professionals are in a unique position to grow and expand their businesses because the health of a basement is so multifaceted. Mold remediation will only solve the problem if there's no water, which means that a waterproofer must visit. If the water is entering from a damaged foundation, structural repair will be needed before anything else will be effective. 
John Bryant, a Basement Health Association member and general manager of AquaGuard Waterproofing with locations in Maryland and New Jersey, says that the first step to solid growth is perfecting the processes you're already doing before adding more. 
Start Strong
"I've seen some companies diversify to the point that they cause more harm than good," Bryant says. "If you're in the basement waterproofing business, look for something that will complement what you're already doing, like foundation repair or egress windows. But I always tell people to take baby steps; make sure what you're doing now is running smoothly before you get into another product." 
This means having good procedures in place and more importantly, making sure everyone in your office is properly trained on those procedures. "You really don't want one person in your office saying one thing and then someone else contradicting that," explains Bryant, "so proper training is very important."
If your business suffers from a seasonal shortage of business, Bryant suggests incorporating something like egress windows, which customers ask for all year-round. 
Develop A Company Culture
Without a company culture that everyone lives up to, it can be hard to grow. Ty Petersen, marketing manager of Minnesota-based SafeBasements Inc., says knowing the company's core values helps hire the right people. "In our company we have values of unwavering accountability, honesty, integrity, professionalism, and positive attitudes," says Petersen. "The determining factor for when we hire someone is do they have those same values? Are they someone that we could send out and trust to do good work?"
Petersen acknowledges that sometimes this is difficult to accomplish, especially when short-staffed. But he recommends being cautious and patient. 
Listen To Your Customers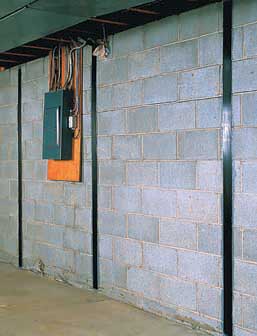 Ron Greenbaum, president of The Basement Doctor, says, "If all you can do is waterproof a house, then waterproof the house and do that well."  But he says that in this day and age, people want more than that, so listen to what your customers are asking for. "They want a healthier environment in their homes," he says. "That's the reason we've been successful. We listen to our customers because they tell you what they want."
"I think it's because we go in the house and we are basically pushing the shopping cart," he says. "I think a lot of companies make the decisions for their customers versus letting the customer make the decision."
Greenbaum also says that businesses that can't offer some type of financing are usually losing customers. "Money is important, and if you don't offer financing you're losing a big portion of the people you might want to see," he says. 
Join an Association
Smart basement contractors stay connected and become more educated about the industry as a whole by joining an association such as the BHA.  They gain know-how through networking with other members. Associations such as BHA also offer certifications, a resource library, and sets industry standards for providing the best customer care. 
BHA members enjoy benefits that can help a business grow successfully, such as discounts on advertising on Angie's List and discounts on listings on Home Advisor and HomeStars, which are all referral sites for contractors. BHA members receive a 10% discount on all pricing plans for Foundation Accelerator, a bidding software program. Access to discounted marketing tools such as MarketSharp, Rainmaker, and Improve It 360 offer solutions that can help companies track and follow up on leads. 
Work with Integrity and Knowledge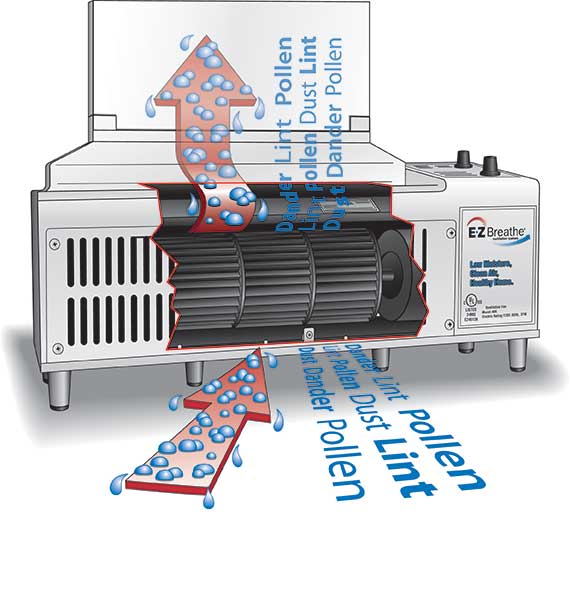 Nationwide Reinforcing's co-founder and professional engineer Bob Thompson says a company is founded on the quality of its work. "There are companies out there using scare tactics to sell waterproofing and that's obviously not what we want in our industry," he says. 
Thompson's business is based on the patented carbon fiber Reinforcer system for foundation repair. "When we first started 20 years ago we focused on reaching out to the foundation repair and waterproofing industry knowing that they were in basements every day," Thompson says. "Our goal was to educate them on what the different types of cracks tell us about the foundation problem, and how to explain the foundation issues to their customers. Ultimately we want to make sure our certified installers offer the correct solution to each individual homeowners' situation. This helps educate the homeowners so they can make an informed decision."
Rather than making a quick sale, a company with integrity can capture the "big picture" and make a sale that encompasses all elements of the basement's needs. But this is impossible without having access to the tools and expertise to meet these needs.  Many associations and manufacturers, including Nationwide Reinforcing, offer certification programs. Contractors who take the time to become certified can convey a sense of knowledge that the customer trusts. 
"We're giving them a few more tools to use as a solution to the bowed basement walls that are so prevalent in the Midwest and in areas where there is clay soil," says Thompson. "We're professional engineers. We educate our installers on how to read the crack, how to understand what's really happening with the walls so they don't misread it or recommend a product that's not really needed. That comes with experience and training."
Thompson puts it on the line and says any waterproofing company that isn't looking at structural reinforcement of the basement is missing out on a huge opportunity. "It all goes hand in hand and if they're not looking at the big picture they're almost doing a disservice to the customer," he says. 
Embrace Innovation
The Basement Doctor distributes and installs a wide range of waterproofing products. Greenbaum adds 20% to his product line each year to keep the business growing. In addition to distributing, The Basement Doctor tries to create new products for the industry, and tests all the products that they sell. One of their areas of innovation is in the realm of smart technology for the home. Products like sump pumps and dehumidifiers can come with advanced technology that can enable them to control the home environment, and Greenbaum finds an increasing number of customers who want that control. They also support their business growth by utilizing advanced technology. 
"It's not just drying out a basement because it's leaking, but it's also looking at the repercussions of allowing that leaking to continue," Greenbaum says. "We're called 'The Basement Doctor' and we kind of look at the home or business as the patient."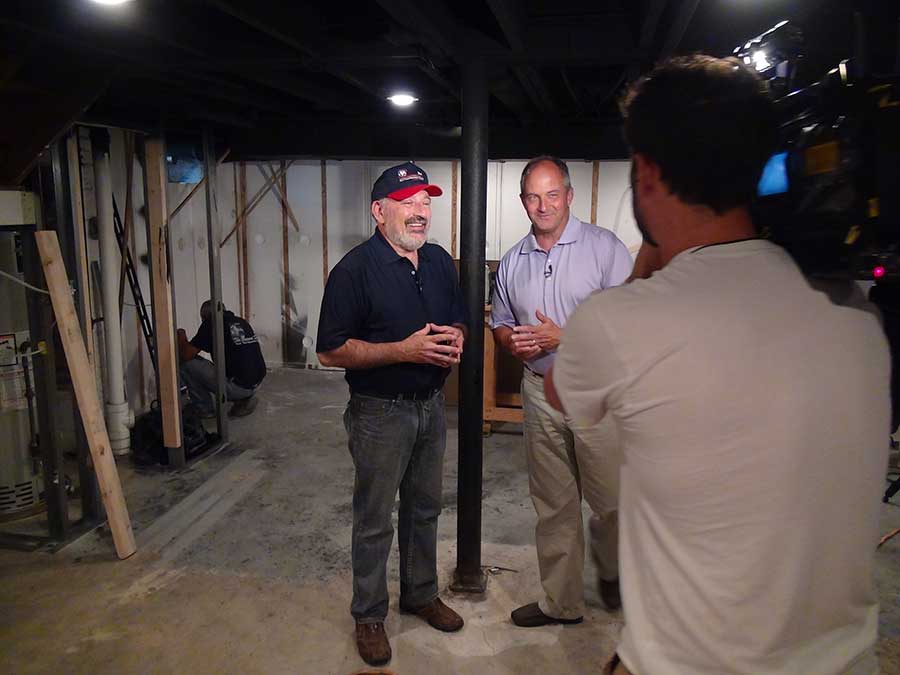 Rather than just selling a product to fix a leak, Greenbaum is able to offer a range of products and services for every need a basement might have. "Anything below grade we can take care of," he says. 
Embracing advanced technology gives them multiple ways to contact a customer and also gives the customer multiple ways to contact the company. Greenbaum uses the example that a customer might be going out of town on vacation, but they can leave with peace of mind knowing that The Basement Doctor is always reachable. 
Consider Franchises and Dealerships
Aligning a fledgling business with a national franchise that the contractor trusts and believes in can be a way to successfully expand. For businesses who want a turnkey roadmap to growth, Greenbaum offers a franchise. "That will really help people grow, because we've taken a lot of the pains out of growing a company by offering everything from a call center to lead generation, product marketing, sales platform, and the training," he says. 
Erika Lacroix, president at EZ Breathe Ventilation Systems, concurs with Greenbaum's take on listening to what the customer wants. Her father started a waterproofing company 40 years ago. "About halfway through that history, he started recognizing customers were demanding something better than just the standard dehumidifier," she says. "It wasn't necessarily doing the job to the degree that he needed it to. So, he started experimenting with foundation ventilation, which became the EZ Breathe product."
The company started reaching out to the people working in the basement environment to discuss the benefits of ventilating basement spaces and help them understand how better basement ventilation improved the air quality of the entire structure. Now, of course, discussions about indoor air quality dominate the home space, and La Croix says the education has paid off: People who call her company already know how important indoor air quality is. And, that industry is growing. 
"Double digit growth year after year," Lacroix says. Therein lies the opportunity, and the competition. It's not just basement services that are offering indoor air quality solutions. "Carpet cleaning companies, paint companies, vacuum cleaners and others are now claiming to improve the indoor air quality because they recognize this is what customers want," says Lacroix. To provide that, EZ Breathe offers dealerships that include an upgraded inspection process addressing indoor air quality concerns from the very beginning of the contractor's process. "The EZ Breathe ventilation system is a whole home indoor air quality solution," she says, "so we can provide them everything they need to make this an easy value-added product."
In Lacroix's view, basement service companies should be offering indoor air quality solutions for the very reason that other, perhaps less qualified companies, already are. "If they're not, they're leaving money on the table," she says. "If someone is expanding their living space or reinforcing the foundation but the basement company is not offering some sort of indoor air quality solution, they're leaving that for the carpet guy and the paint guy."
Constantly Educate
Phil Emery, marketing director at AGT Products Inc. in Ontario, Canada, represents DriCore subfloor panels. DriCore subfloors keep the finished floor off the concrete, to create an air gap. "Concrete is always going to emit moisture," Emery says. "The subfloor creates airflow to allow the concrete to breathe."
Educating the potential customer on the value of a subfloor provides a new revenue stream and helps to eliminate mold and mildew issues over time. "The subfloor market has very low penetration," says Emery. "A lot of people will just actually put the finished board directly on the concrete or they'll use just the vapor barrier and put the flooring over that. But the subfloor is an incremental sale that they can provide to the consumer that will also provide them with a better end product and a healthier basement environment."
DriCore is an easy-to-install tongue-and-groove system that clicks together. While it is an upsell to the customer, it's also efficient to install. DriCore installers do not have to be certified to use the product. "If you look at, say, a 500-square-foot area, that would probably take you three or four hours to install," Emery says. 
Hire Wisely
When the time comes to step away from the business without worrying that it will fall apart, it may be ready to expand, says BHA's Bryant. This requires workers to provide the expanded services. He says to be patient and hire the right person. Hire for experience, he says, but also hire for someone who is trainable and can integrate into your company's ways. 
If the cash flow isn't what it needs to be to hire new workers, Bryant recommends looking within to see if you're charging what you need to be and your processes are as efficient as they can be. "A lot of times it's your company procedures or lack of procedures and checks and balances such as not having an inventory control system that can be holding you back. 
Delegate
Bryant uses an example of business owners that are so busy doing jobs that a basic administrator can do for minimum wage that they can't step away and grow. "They're always 'in the weeds," he says. "Sometimes it doesn't do any good to be the person that is always putting out fires. I always ask those types of owners, are you running the business or is the business running you? You first have to get to the point that you're not the person that does everything."
Petersen says the hardest part for many of the dealers he's worked with who have expanded is knowing when to let go and trust others to do things. "It sounds simple but it is really hard. If you can start to do that you can focus on the bigger aspects of your business and it can make a world of difference. You can go from a $1 or $2 million dollar company to a $5 million dollar company in a very short amount of time."
Seek out Support
A company like SafeBasements that offers a complete product line and trainers can take the worry out of expanding. "We have a support system in place for dealers who want to make that jump to the next thing," says Petersen. He works with contractors who may have experience with a certain type of waterproofing or foundation repair but they have customers who are asking for something else. "We have trainers who can help with that," he says. "Making sure you have a supplier who is willing to jump in there with you and work shoulder to shoulder I think is huge."
SafeBasements has a network of dealers who get together and talk. Among them are guys who went from working 12-hour days to running multimillion dollar businesses with a dozen crews working for them across several states. It is possible to grow your business, but it is hard to do it alone, while you're still trying to sell your products, provide your services, and train others. 
"If you need support, find someone to help," says Petersen. "You can't build a business by yourself. You always need a team." 
Vanessa Salvia is a freelance writer specializing in the construction industry. Based in Eugene, Oregon, her work has appeared in numerous national and regional publications.
Summer 2019 Back Issue
$4.95 – $5.95
Growing A Basement Business
Below-Grade Waterproofing 101
Rehabbing Aging Concrete Wastewater Infrastructure
Green Roof for A Stadium
Description
Description
Growing A Basement Business
By Vanessa Salvia
Contractors seeking to grow their waterproofing business have a number of options, including adding structural repair services, mold remediation, and sump pump servicing.
Below-Grade Waterproofing 101
By Kevin Smith
Selecting the appropriate below-grade waterproofing solution for your specific project and unique conditions is not always an obvious choice.
Rehabbing Aging Concrete Wastewater Infrastructure
Easy to apply and resistant to abrasion and chemicals, polyurethanes are becoming a popular choice for sealing water and wastewater tanks.
Green Roof for A Stadium
In the past few years, a number of exceptional green roof projects have been completed. One of the most notable features a vegetable garden atop America's oldest baseball stadium.
Additional Info
Additional information
| | |
| --- | --- |
| Weight | N/A |
| Magazine Format | PDF Downloadable Magazine, Print Mailed Magazine |