The stories and features in the magazine are geared toward hardworking contractors and small business owners who need relevant information, written in plain English, applicable to his business and jobsite.
WATERPROOF! Magazine reaches virtually every segment of the waterproofing industry. Coverage includes:
Residential Below Grade – Spray-applied foundation sealants, self-adhered sheet goods, footing drain tiles, dimple membranes and sump pump systems, crack repair, carbon fiber straps, piering, basement finishing, crawl-space, mold remediation, and moisture management.
Commercial Above and Below Grade – Subway tunnels, wastewater treatment plants, all facets of commercial and industrial waterproofing, underslab barriers, crystalline admixtures, polyurea coatings, curtain grouting, waterstops, blindside, above-grade air barriers, joint sealants and more.
Commercial Roofing – Single-ply, built-up, and ballasted roofing, reflective cool roofing, electronic leak detection, vegetated "green roof" systems, and spray-on coatings.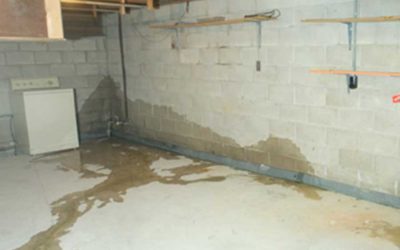 By Dave Hutcher   To seal or not to seal, that is the question . . .  I'll never forget the wonderful couple I met in the fall of 1999. They called me out to their home in central Pennsylvania to see what could be done about water entering their basement...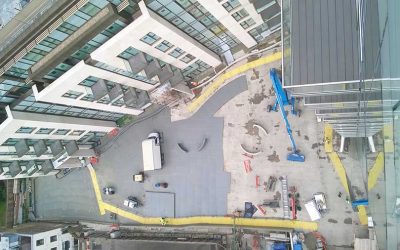 By Greg Austin There are many obvious reasons why durability is important for commercial construction and the waterproofing of covered podiums and plaza decks, green roofs, balconies, and terraces. Most of these public areas need to withstand foot traffic,...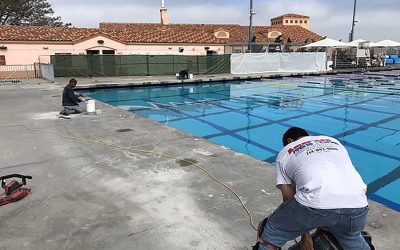 The American Restoration company out of San Francisco, California, was hired to repair a cracking concrete slab around a swimming pool. They had two concerns: First, they did not want this crack to re-open through their surface coating, and second, they were worried...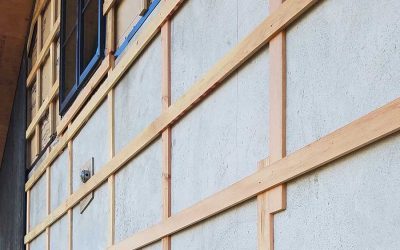 By Vanessa Salvia Rain screen furring strips installed over plastered straw bale wall just before vertical siding is installed. Plant-based materials such as fibers made from straw, have been used as building materials for thousands of years. It wasn't...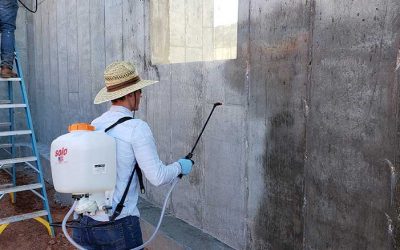 By Mario Baggio A vertical, below-grade application of biochemically modified gel. In the ongoing search for a waterproofing system that not only protects but also extends the lifespan of a concrete structure, the focus has shifted from short-term surface...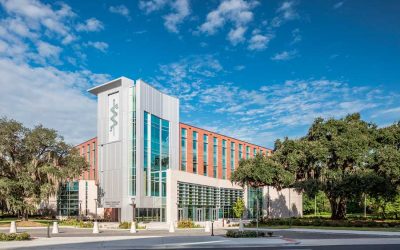 A biomedical building on the campus of the University of Florida in Gainsville was showing signs of foundation failure.  There were visible stress stair-step cracks in the brick veneer, the veneer was pulling away from the building and a large crack...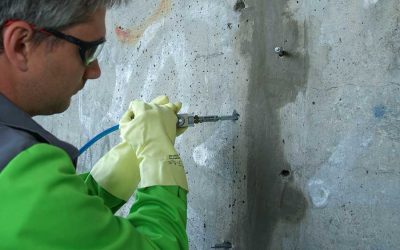 Polyurethane grouts can stabilize soils, fill voids, and seal leaking infrastructure. There are many options for repairing leaks in concrete structures. One of the oldest, yet least understood repair methods utilizes polyurethane chemical grouts that react...