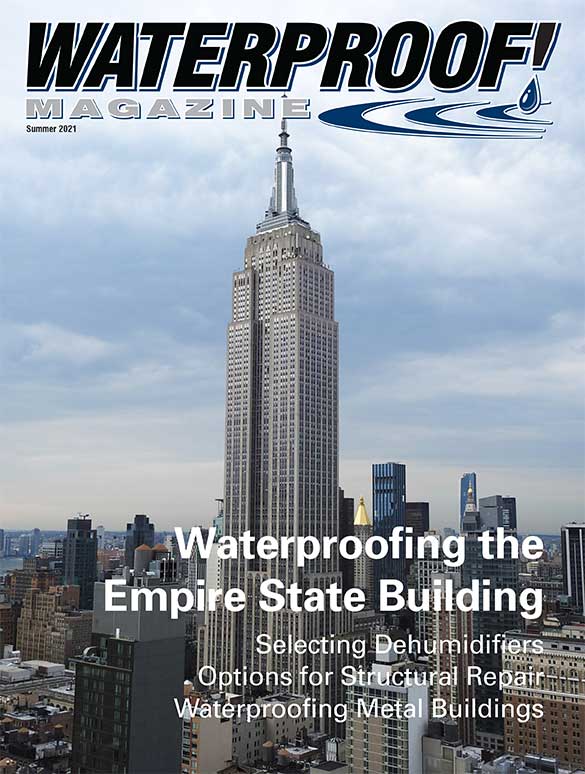 The stories and features in the magazine are geared toward hardworking contractors and small business owners who need relevant information, written in plain English, applicable to his business and jobsite.
WATERPROOF! Magazine reaches virtually every segment of the waterproofing industry. Coverage includes:
Residential Below Grade – Spray-applied foundation sealants, self-adhered sheet goods, footing drain tiles, dimple membranes and sump pump systems, crack repair, carbon fiber straps, piering, basement finishing, crawl-space, mold remediation, and moisture management.
Commercial Above and Below Grade – Subway tunnels, wastewater treatment plants, all facets of commercial and industrial waterproofing, underslab barriers, crystalline admixtures, polyurea coatings, curtain grouting, waterstops, blindside, above-grade air barriers, joint sealants and more.
Commercial Roofing – Single-ply, built-up, and ballasted roofing, reflective cool roofing, electronic leak detection, vegetated "green roof" systems, and spray-on coatings.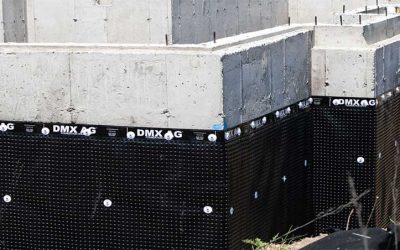 By Vanessa Salvia Dimple membranes such as those seen here are commonly installed as an accessory to a drain tile system. The advantages of having a basement are clear: Where land values are high, they become very cost effective because they provide...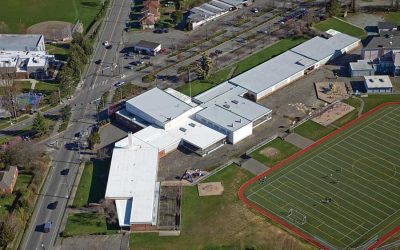 By Joel Lozon If you are in the market for a new roof, then you've likely already realized that there are a lot of choices to make.  With so many choices, though, some leave the decisions to their roofing contractor.  We just let them tell us what we should do. If you...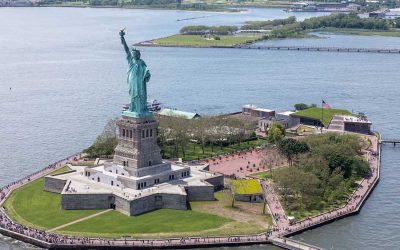 By Linda Velazquez The Statue of Liberty Museum is the most monumental addition to Liberty Island since the statue herself. More than that, it allows millions more visitors to enjoy the Statue of Liberty experience and be inspired by her history and message of freedom...
By Chadwick Collins Roof coatings have been an essential part of the roofing industry for decades. While the long, proven track record for these products is a testament to their value, the roof coatings industry is constantly looking for new opportunities...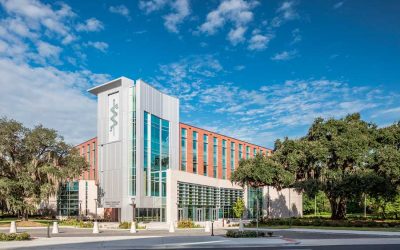 A biomedical building on the campus of the University of Florida in Gainsville was showing signs of foundation failure.  There were visible stress stair-step cracks in the brick veneer, the veneer was pulling away from the building and a large crack...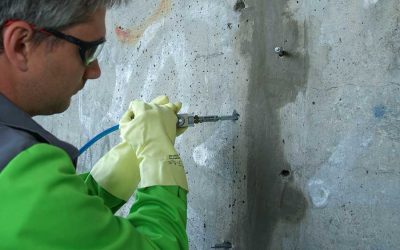 Polyurethane grouts can stabilize soils, fill voids, and seal leaking infrastructure. There are many options for repairing leaks in concrete structures. One of the oldest, yet least understood repair methods utilizes polyurethane chemical grouts that react...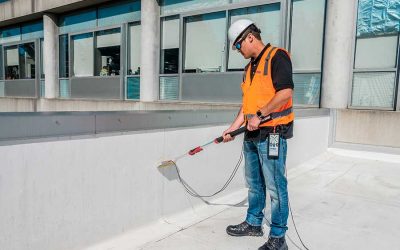 New electronic leak detection methods can locate even the smallest leaks with pinpoint accuracy on both vertical and horizontal surfaces For almost two decades, electronic leak detection (ELD) has been used in North America to test for leaks in new and...